TikTok is booming in popularity right now, with more than one billion active users every month. This is an incredible number of people and highlights just how important the platform is for content creators and musicians alike.
Given the viral nature of many posts on the platform, lots of people question how to get famous on TikTok, and it's something that can be achieved with the right strategy.
With that in mind, here are eight tips that will help you to get famous on TikTok, as well as the reason why you should grow your other online channels at the same time to boost your credentials as a musician.
How to get famous on TikTok: Create outstanding unique content
It's not rocket science; the creators who produce and share the best quality unique content on TikTok have the most success. While you can't reasonably expect every post to go viral, you do need to produce all of your posts with the same level of quality and creation. While some creators go for a high quantity of content, we encourage you to focus instead on quality.
Instead of posting an okay post every single day, post an outstanding post 2-3 times a week. This is regular enough to keep you relevant on the platform and gives you a great chance of being discovered by new audiences. If your posts aren't of the highest possible quality, you will simply get lost in the sea of average content that floods TikTok every day.
So, be unique and original, and ensure that your content is engaging and creative, and you stand a great chance of becoming famous on the platform.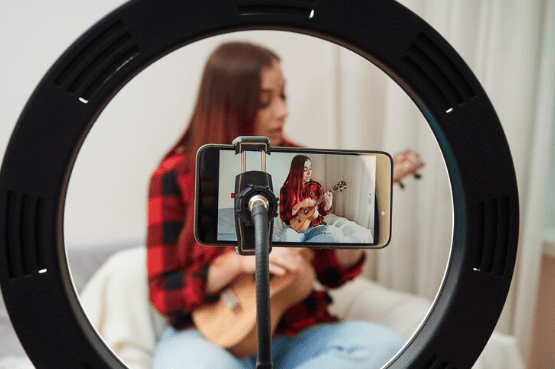 How to get famous on TikTok: Discover and understand your niche
While some people strive to be universally popular on TikTok, you stand a much better chance of becoming famous if you discover and understand your niche. A niche is basically a segment of the broader market that you can position yourself in, and it enables you to produce content that is relevant to a specific audience or demographic. Ultimately, this means your content is more likely to be engaged with and shared.
For instance, as a musician, consider narrowing your niche to appeal to a specific segment of the market. So, instead of focusing on music in general, you could market yourself as an acoustic cover singer. While you might still attract a general audience to many of your posts, you can be sure that each of your posts will appeal specifically to your targeted niche, which will help you grow your audience organically and progressively.
How to get famous on TikTok: Don't be a sheep
Many content creators fall into the trap of copying others in the hope that their content will also go viral. And while it's effective to jump on trends as and when they appear, the reality is that you can't blindly follow other content creators like sheep and hope to appeal to your audience. Instead, you need to create unique, compelling content that excites your audience. Your focus should be on how you're different, not how you're the same as your competitors on the platform.
While it's difficult to be creative all the time, it's important to sit down and plan your content strategy ahead of time, so you can come up with creative ideas that you can put in motion later in the month or year. So, you can certainly draw inspiration from other TikTok creators, but don't fall into the trap of being a sheep – you will struggle to keep up with the demands of your audience if you're simply copying what other creators have already put out there.
How to get famous on TikTok: Contribute to trends
The TikTok algorithm is built around trends, and being able to identify them will help you as you look to create unique and engaging content. When you discover a trend on TikTok, the key is to create relevant content that you have tailored to your audience. Again, it's not about copying something that someone has already created; it's much more important to contribute to growing trends with your own unique production.
The best way to discover trends is to follow the #TikTokTrends and #TikTokChallenge hashtags – it can be as simple as that! Whether it's a dance, a post type, or a hashtag, identify and incorporate as many trends as possible into your TikTok strategy. Doing so will help new people discover you and show your current audience that you're someone who embraces the latest trends and points of interest within your niche. Contributing to trends on TikTok is an absolute win-win!
How to get famous on TikTok: Collaborate with other creators
Some of the most popular viral posts in recent times have been collaborations between TikTok creators. Primarily, partnering with another creator is an excellent way to bring your creativity together, helping you bounce ideas off one another before deciding on a post to share with your respective niches.
Another big advantage of collaborating with other creators is that you can expect engagement from both of your respective audiences. So, if people like what they see when your collaborator shares the post with their audience, you're likely to see a significant increase in your own audience. This is an excellent way to expedite organic growth on TikTok and will help you become well-known with a much broader audience.
How to get famous on TikTok: Partner with brands
A great way of monetizing your TikTok profile is partnering with brands. Paid partnerships yield you a sizable fee, particularly if you have a decent following on TikTok. But it's not just about the money. When you partner with growing, successful brands, you will see your followers increase at the same time. By simply marketing a particular product or service, you can expect big things as far as your audience numbers are concerned.
When you're a brand ambassador, the fact that you are able to associate with leading brands in your industry or niche also adds to your authority and credibility as a social media personality, influencer, or musician. You can then market the fact that you're a trusted brand ambassador, which can have a big impact on the way that you're perceived by your audience.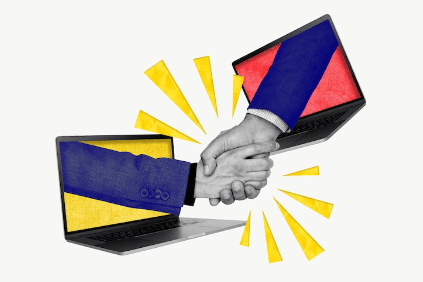 How to get famous on TikTok: Engage with your audience
It's so important not to forget that TikTok is a two-way street, and for you to become popular, you need to make sure that you regularly engage with your audience. When your followers share comments or ask questions about your videos or songs, you need to be quick with your responses and open with your correspondence. Creators who regularly engage with their followers see excellent returns, and it really doesn't take much time or effort.
If you ignore your followers or don't recognize and thank them for their contributions to your posts, you will find that they will go elsewhere and look for other musicians to interact with. So, if you're lucky enough to receive regular post engagements, don't ignore them and build rapport with your audience.
How to get famous on TikTok: Grow your other channels
TikTok is undoubtedly one of the best places to be as a musician right now, but it shouldn't be the sole focus of your online strategy. In order to back up your popularity on TikTok, it's so important to grow your other channels, as this breeds confidence and authority with your audience. Improving your subscriber numbers on YouTube and your followers on Spotify can help significantly when it comes to enhancing your profile as a musician.
At Musicvertising, we help independent musicians to grow their profiles and increase their outreach on both platforms with dedicated and proven growth strategies. For instance, our Spotify plans are available to musicians with varying budgets and can help you get your music heard by lots of new people. The same is true of our YouTube plans, and they help you attract new subscribers and commenters on the popular video-sharing platform.
When you grow your other channels alongside your TikTok profile, your followers will regard you as an established musician, which is really important when it comes to growing your profile and presence on social media. So, be sure to invest in all of your online platforms when you seek to become TikTok famous, as it will help you attract and maintain new fans going forward.
How to get famous on TikTok: The verdict: How to get famous on TikTok
The growth of TikTok in recent times has been impressive to witness, as so many people have turned their attention to the content platform. Lots of people use TikTok to discover new musicians, so you need to make sure that you follow the above tips to help grow your profile on the platform.
But as mentioned, don't forget to develop your other channels at the same time, which is something that we would be delighted to help you with our services such as Musicvertising's targeted promotion and playlists placements on platforms like Spotify.