Independent musicians from all around the world are looking for strategies that will get more streams through social media. 
And the good news is that there are several things you can do to up your game on social media, which will help you build your audience and following as a result. 
In this article, we explain why you should use social media to promote your music, and then list seven of our top tips on how to make the most of your platforms.
Ready to dive in and take a look? Let's go!
Why should you use social media to promote your music? 
Social media is a wonderful tool for musicians, as it allows you to grow your audience and get your tracks in front of as many listeners as possible. 
Depending on your strategy, you can post your tracks to a huge variety of people, which will boost your confidence and provide you with an influx of streams on your chosen platform. 
Globally, approximately 3.6 billion people are on social media, which equates to nearly half of the world's population. 
Therefore, if you're not using social media to promote your music, you're missing out! 
But to help you get more streams through social media, we've put together seven of our top tips that will help you frame your content and build engagement with your followers. 
We also explain how Musicvertising can help you as you grow your profile as an up-and-coming musician!
Seven ways to get more streams through social media 
Start with a content plan 
Although it might sound a little daunting, it's always a good idea to develop a content plan before you dive into social media. Why? Because it directs your focus and ensures you post relevant content to your audience. 
You don't need to be a marketing guru, nor do you need to hire one, but you should take the time to think about what content you're planning to share with your audience. 
Consider the following: 
What does my audience want to see/hear from me? 

What content can I produce that is engaging and unique? 

How often would I like to keep my followers updated? 

Which platforms are best to reach my desired audience? 
When you answer the above questions, it sharpens your focus and motivates you to consider what you share with your fans, as opposed to posting content for the sake of it. 
Establishing a coherent content plan that you stick to will enable you to build your audience and increase engagement. In the long run, this is super important if you're hoping to get more streams through social media.
Separate your personal and professional accounts 
We can't stress this point enough: as a musician, you need to separate your personal and professional accounts. 
While you can share the occasional private life post with your fans, constantly feeding them posts that are unrelated to your music will dilute your brand and cause you to lose followers. 
The good news is that most social media sites allow you to launch a business page and maintain a personal account separately. 
Instagram's business account has become exceedingly popular in recent times, with more than 200 million users signed up. Not only does it enable you to separate your content, it: 
Provides you with real-time insight into the habits and preferences of your followers 

Allows you to easily share your business contact information and connect with others in your field 

Makes it easy to sell and promote your tracks directly on Instagram 

Supports you to engage with your community in new and exciting ways 
The advanced tools and user-friendly nature of Instagram's business account will help you get more streams through social media.
It will also professionalize and add credence to your brand as a musician and will enable your followers to distinguish you as a pro, not a hobbyist. 
When you have separated your personal and professional accounts, it's time to broaden your horizons, as we explain below.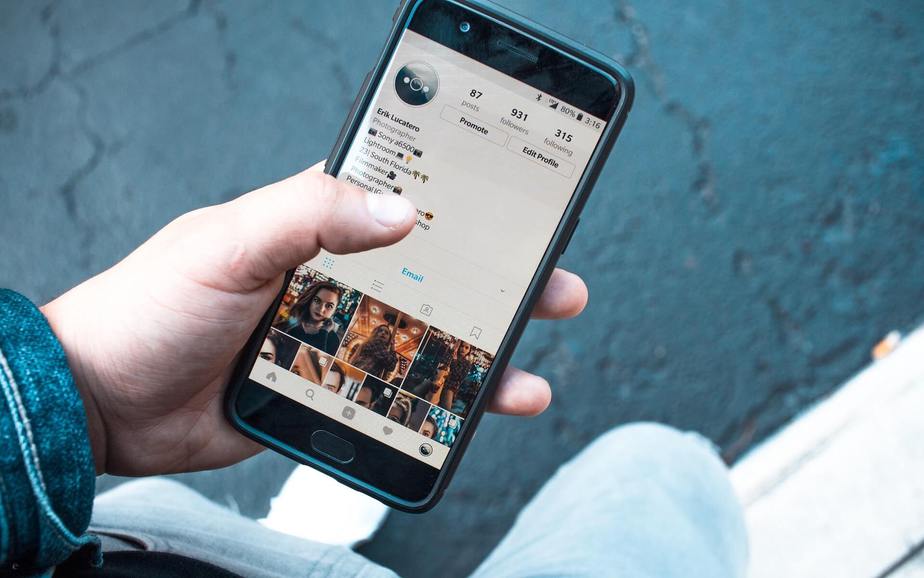 Consider the unique features of various platforms 
One of the best things about social media is that there are so many platforms for you to choose from, each of which boasts a range of awesome features. 
This means you can choose the site that you like the best to get started, but it also enables you to mix things up and try new things. 
Facebook and Instagram both share a live video feature, that allows you to broadcast content directly to your followers.
YouTube is of course super important for musicians, as it allows you to upload your music, create awesome videos, and perhaps even access a new income stream. Our YouTube Video Marketing Promotion Service is a great place to start if you're looking to build your profile on the platform. 
Equally, TikTok is quickly becoming one of the most popular platforms on the planet, with around 700 million active users at the time of writing.
People are drawn to the short and snappy nature of TikTok videos, at a time when attention spans are as low as they have been in decades. 
What's clear is that the more you consider the unique features of various platforms, the more you can utilize them. 
Don't just stick to what you know, try out new things and look for ways to get more engaging content out in front of your followers. 
After all, the more engaging your content is on multiple platforms, the more it will help you to get more streams through social media.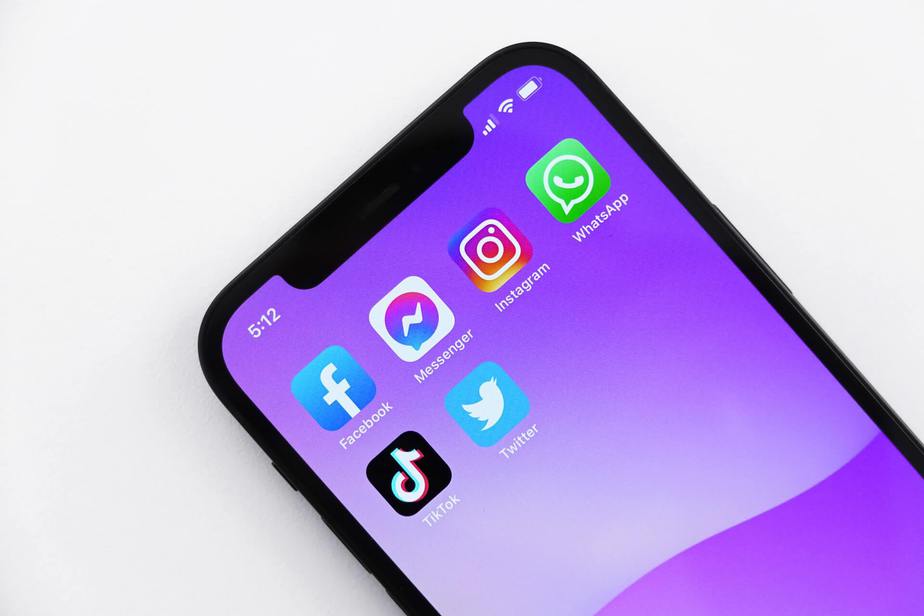 Produce a variety of content 
The most successful social media influencers all agree on one principle: content variety is key. People get bored easily and they don't want you to post the same type of post time and time again. 
As a musician, you have so many opportunities to spice things up in the content department to showcase just how talented and unique you are! 
Of course, it's important to regularly drop links to your tracks and music videos, but you could also consider: 
Shorts of you rehearsing 

Videos of you singing covers of your favorite songs 

Blog posts that showcase your passion for songwriting 

Podcast episodes with other musicians 

Reels of live performances 

Live Q&A sessions with your followers 
Ultimately, there are so many ways you can diversify your content! It can be easy to fall into the trap of posting regularly for the sake of it, but this is a dangerous move. 
If your content lacks inspiration and variety, your audience will lose interest and may even unfollow you. 
It's for this reason that producing a broad range of content and posting different things is an important part of getting more streams through social media.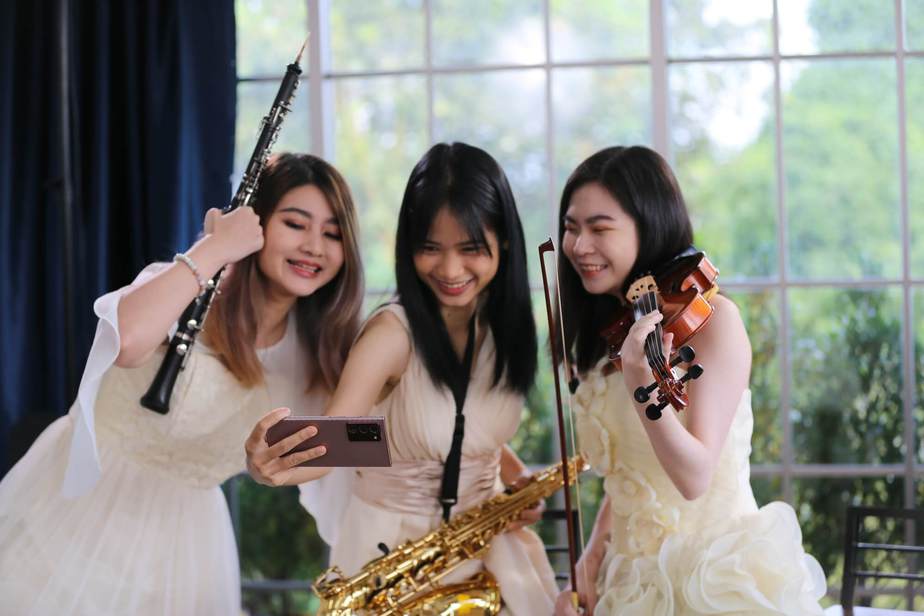 Collaborate with other musicians 
The power of collaboration in the music industry is undisputed. The simple act of linking up with another act can result in a huge boost in your social media figures. 
If you have friends in the music industry already, then get started by reaching out to them to discuss the possibility of collaborating. 
If not, there's absolutely no harm in reaching out to musicians that inspire you and who you think would be open to the idea of a social media collaboration.
Remember, it doesn't have to be a global tour or anything, just a recorded chat on Zoom or perhaps a short clip of you performing together is enough to pique your followers' interest. 
The reason why collaborations are so beneficial is that the person you connect with will share your content with their audience. 
In most instances, this will be a completely new audience for you, which will ultimately result in more traffic heading your way. 
If you get your collaboration right and it's popular with your fans, it will almost certainly help you get more streams through social media.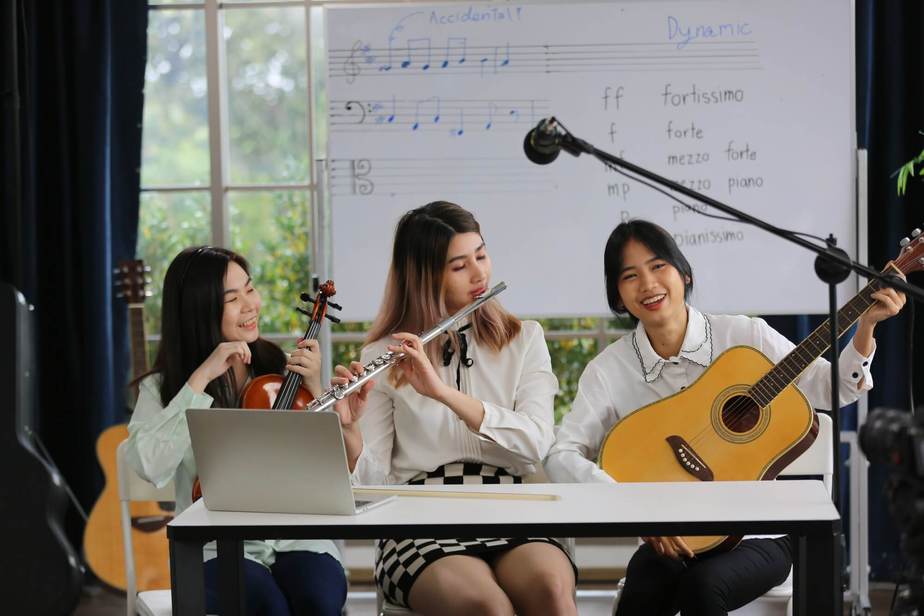 Connect with your fans 
Social media acts as a bridge between the music industry and fans all around the world. In the not-so-distant past, meeting your favorite musician was a pipe dream for many people, and was restricted to a chance meeting in a far-away city! 
In 2022, the world is a much smaller place. Fans can connect with their favorite musicians in seconds by visiting their social media platforms. 
As a musician, no matter how popular you are right now, social media has provided you with a wonderful opportunity to connect directly with the people who listen to your music. 
This is important, as it: 
Gives them an insight into your life and shows them that there's more to your tracks than meets the eye 

Allows you to build an intimate relationship with your followers and thank them for their support 

Provides you with an excellent opportunity to receive firsthand feedback on your latest releases 

Enables you to engage with your fans in multiple ways 
If you're an independent musician, it's so important to take advantage of the 'social' side of social media when it comes to interacting with your fans! 
Respond to their comments, launch giveaways and competitions, host Q&A sessions, and maybe even invite some of your fans directly onto your channel.
It's amazing how many ways there are to connect with your fans on social media. And when you put in the effort, they will feel appreciated and in turn, more likely to continue engaging with you in the future. 
Musicians who regularly connect with their fans and engage in different ways will almost certainly get more streams through social media than those who don't use their platforms to their advantage.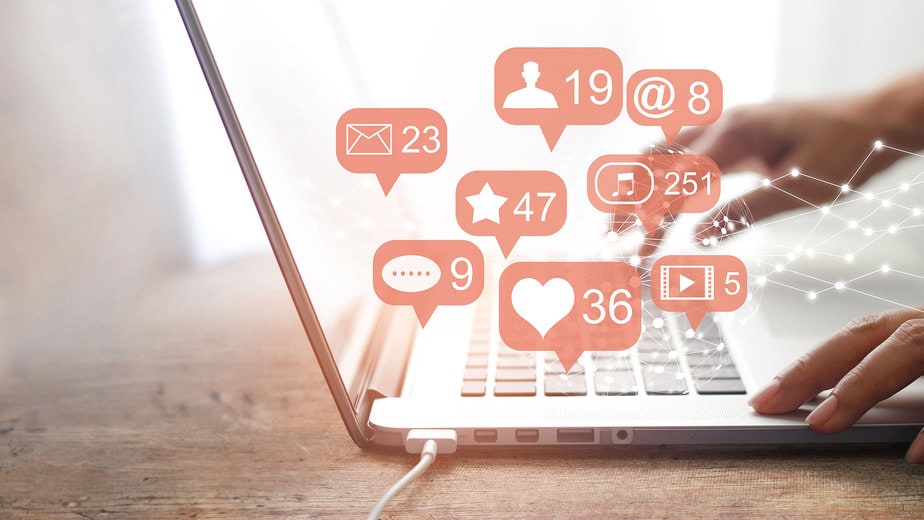 Make the most of Spotify 
Granted, there are multiple streaming platforms out there, but Spotify is the undisputed market leader. To give yourself the best chance of success, you should ensure that your profile on the platform is optimized and that you regularly upload your new tracks.
Also, people pay a lot of attention to the statistics that Spotify provides about their artists, including key metrics like followers and the number of unique monthly listens. 
The more hits your Spotify profile has, the more likely you are to draw in more fans, as they can see that you are an artist worth listening to! 
At Musicvertising, we help our clients grow their music channels with our popular Playlist Placement Service.
Not only does this get your music the listens it deserves, but it also broadens your potential audience and ensures you appear in front of more potential fans. 
Once you have built up and added credibility to your Spotify profile, you can then start sharing your tracks on social media with confidence. 
This is super important when it comes to building trust with potential fans, as they are much more likely to engage with you if you have a proven track record of hits on Spotify. 
Ultimately, if you make the most of your Spotify account before sharing your tracks, you will get more streams through social media as a result. 
How Musicvertising can help you
As well as our popular Spotify playlist placement service, we also help musicians build and increase their profiles on YouTube. In 2022, YouTube is one of the most important social media platforms, particularly for musicians. 
We can help you increase your number of subscribers, views, and comments, and support you to grow your community on the platform. 
We're proud to have helped so many independent musicians grow and evolve on YouTube and various other social media platforms, and we'd be delighted to help you too! 
Final thoughts 
We really hope that you have found our seven tips helpful and are well on your way to getting more streams through social media. 
Remember social media is one of the most important marketing tools we have at our disposal in the present day, so do everything you can to make the most of it. 
And when you're ready to take the next step and grow your Spotify and YouTube platforms, Musicvertising is here waiting to assist you!