Most musicians who work on successful collaborations together also have an open relationship in which they provide each other with feedback. If you produce music entirely on your own, it's often hard to get real-time feedback on your skills and attributes, which can often stifle your creativity.
The bottom line is that there are so many reasons why you should collaborate with other musicians, and there really is nothing for you to lose! Just think of some of the most legendary collabs of all time – Linkin Park & Jay-Z, David Bowie & Mick Jagger, Tom Petty & Stevie Nicks, Aerosmith & Run DMC – some of the best hits in history have been the results of collabs, so there's no reason why you can't produce the next best thing!
Seven Ways to Collaborate in the Music Industry 
Some of the very best music in history has been produced when artists collaborate with other musicians.
And while we often hear musicians come together from the same genres, it's usually the clash of styles that makes collabs so memorable – think Dido & Eminem on Stan, and Jay Z & Linkin Park on Numb, for instance.
And as well as producing great music, collaborations provide musicians with the opportunity to grow their profile, learn new skills, and generally just be more creative.
So, we want to explain to you in this article why you should mix things up with other bands and artists before providing you with seven inside tips that will give you an awesome idea of how to collaborate with other musicians.
Why Should You Collaborate with Other Musicians? 
One of the best ways to propel your music career to new heights is to collaborate with other musicians. When you work side-by-side with another musician, you have the opportunity to tap into and feed off their creativity.
What's more, every musician is unique and has their own talents and skills. You might, for instance, be blessed as a wordsmith and have a talent for writing lyrics. But pairing your skill with that of an excellent singer could be your routine into the charts.
When you start collaborating with other musicians, no matter the level at which you work together, you will also be adding to your network, which is crucial in the industry as it can open doors and provide you with new and exciting opportunities.
You will also learn new things and add various skills to your repertoire by pairing up and working alongside another musician. If you're open-minded and self-reflective, you can use collaboration as an opportunity to learn about your strengths and weaknesses, which will help you improve as a musician in the long term.
Now that we've explored some of the reasons why you should collaborate with other musicians, it's time to get into the main topic of this article – how to set up a successful collaboration. The first and most important thing to say is there is no right or wrong way to collaborate as a musician.
If you create a situation that works for you and another artist, then go for it! But we want to bring to your attention some of the best ways to set up collaborations in the music industry so you have the best possible chance of musical success.
#1 – Co-write a song 
You might think we've started with one of the hardest types of collabs to pull off, and we probably have! But here's the thing – when you're struggling with inspiration and your lyrics aren't feeling right, having someone writing next to you will definitely help.
Although co-writing can be challenging, the experience of taking on new ideas and working through lyrics that you ordinarily wouldn't consider will help you improve as a songwriter and will give you the chance to experience new types of music.
You will also experience a deep connection with the artist that you have decided to co-write with, and you will engage on all sorts of creative levels! If you have a talent for songwriting already, but you want to broaden your horizons and try something different, then reaching out to another artist to co-write a song is a musical collaboration you should consider.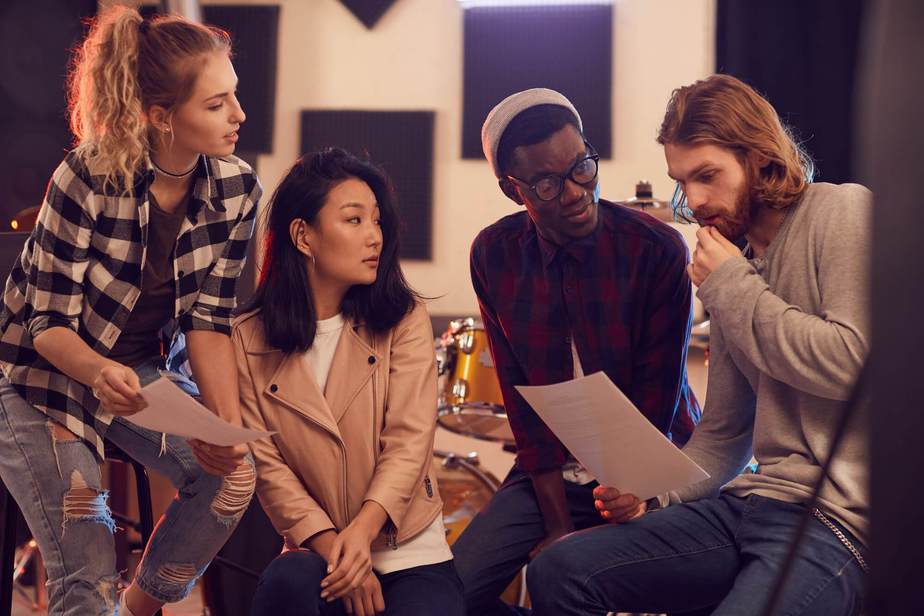 #2 – Trade gigs with other artists 
In the independent movie scene, there's a time-old tradition of musicians and bands swapping gigs with one another. If you're already connected with an artist or band from another part of the country, drop them a message and ask them if they're keen to switch things around.
Basically, you jump into the slot on one of their upcoming gigs while they do the same and take the stage at a venue you were supposed to be playing. While there's a little bit of promo and arrangement required, it's an awesome way to get your music heard by a new audience while collaborating with other musicians at the same time.
Although it's not essential, it's probably better to trade gigs with a band or artist who plays similar music to you. After all, a Christian folk singer isn't going to go down particularly well in a mosh pit! Be sure to consider your audience before trading gigs, and it will be a memorable musical collaboration.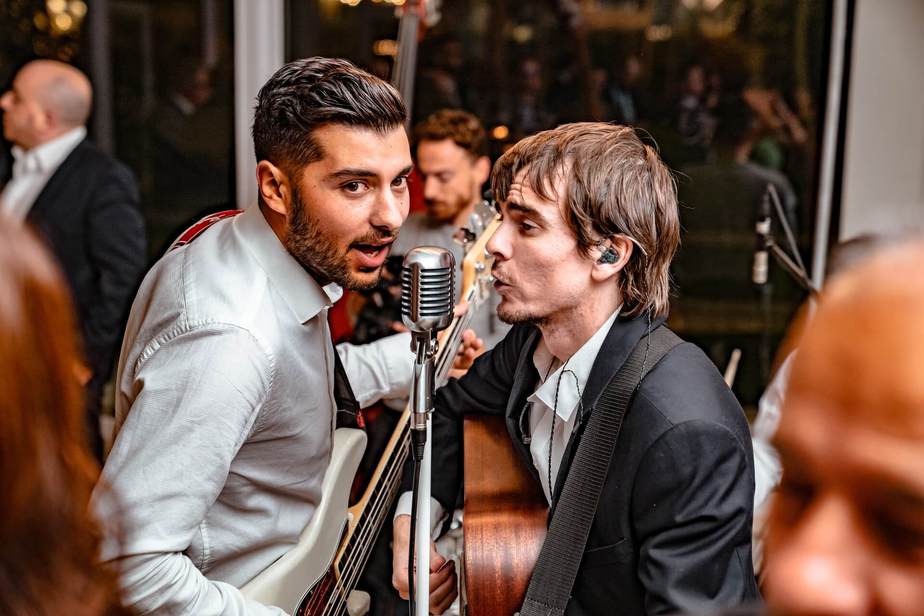 #3 – Support a touring band 
No matter the stage you're at in your musical career, touring is an excellent way to play your music in front of new audiences. But a great way for you to collaborate with other musicians when you're an indie artist is to support a touring headline musician or band.
If you can land a gig supporting a band or a musician that is more popular than you, then you have a wonderful opportunity to play at venues throughout the country, or maybe even further afield. You will make friends, develop connections, and add to your fanbase as a result.
For lots of artists, landing a gig supporting a touring band can be their big break into the mainstream music industry. Who can forget Taylor Swift's opening for Rascal Flatts in 2008 or Lady Gaga supporting the Pussycat Dolls a year later? The music industry is full of examples of supporting artists and bands going onto bigger and better things than the musician they initially supported on tour – and there's no reason why it can't be you.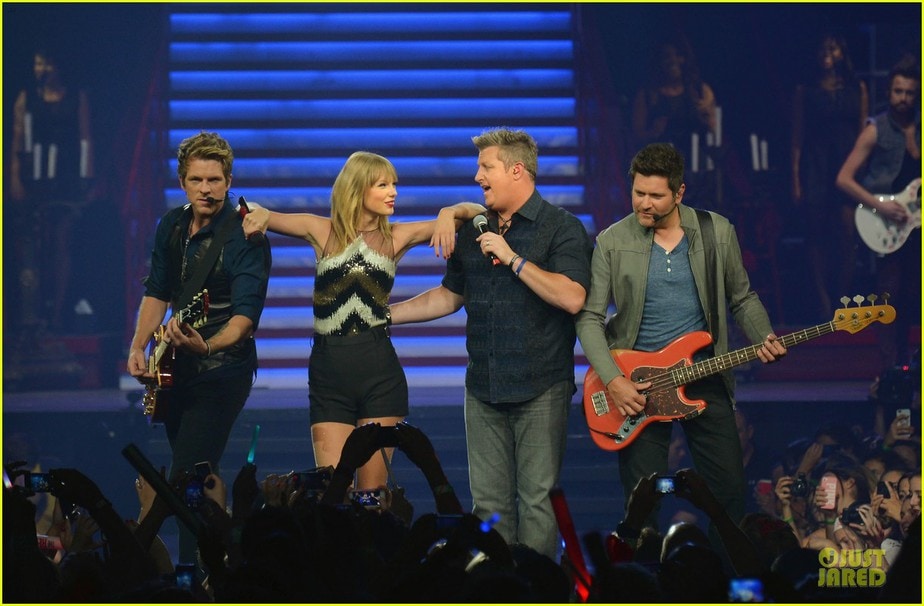 #4 – Record a live performance and post it to YouTube 
Sometimes, the simplest music collaborations are the most impactful. Indie artists have the perfect tools at their disposal thanks to the prominence of social media platforms like Instagram and YouTube, and it's a super-easy way to communicate with your fans.
A straightforward way of collaborating with another musician is to record a live performance of you sharing a stage before uploading it to your respective YouTube channels. It will be great for you to see the hype that's created from the collaboration, and you can get a feel of what your fans think about it.
Another great thing about this type of collaboration is that it doesn't need to cost anything. You can set up at an empty venue or in your own house if you like and put together a jam with another artist. You'll be amazed at how your fans react, and it could prove to be a super-smart way of collaborating with another musician.
If you're looking to grow your audience on YouTube, be sure to check out our YouTube promotion services, where we can help you launch targeted campaigns to receive real engagements on your videos.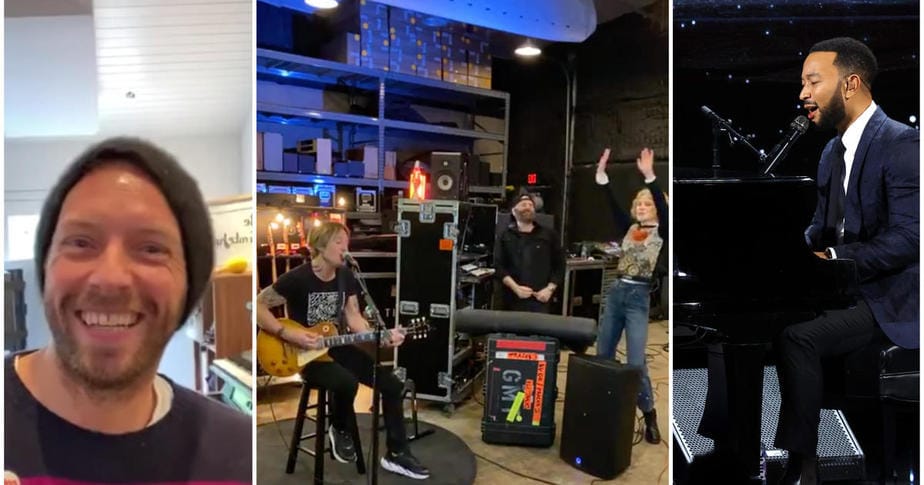 #5 – Swap songs with another artist  
Of course, any musician can sing or produce covers of songs from their favorite artists, but that isn't really a collaboration.
One way to turn it into a real-life collaboration is to reach out to another artist and suggest a song swap. You could stick to one song or opt for an entire album if you're feeling particularly adventurous.
But the end goal will be similar to the previous point – you will have something unique and exciting to share with your fans.
Covers of your songs by someone that you respect and appreciate in the music industry is also something to be proud of, and it will help you develop your credibility as a musician.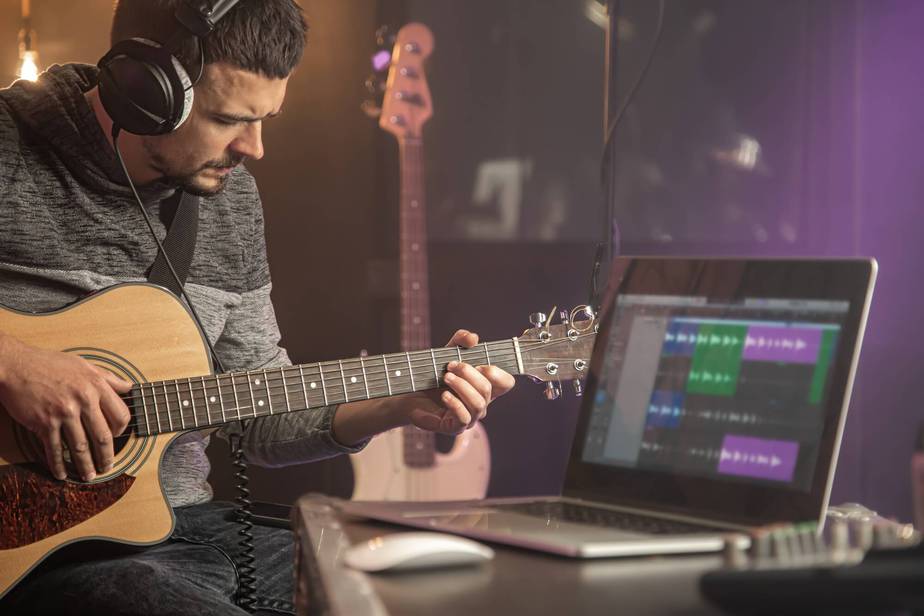 #6 – Build artist playlists on Spotify 
Spotify is the world's largest music streaming application, with around 165 million subscribers worldwide. Essentially, if you want to grow your audience as a musician and get your music heard by as many people as possible, then uploading your music to Spotify is a smart place to begin.
But in terms of collaborating with other musicians, building a playlist with other artists is a fantastic way of promoting your tracks alongside those of a musician who you respect and enjoy.  
And just like all of the other tips that we've introduced here, appearing on more playlists on Spotify will help you build your reputation as an artist and provide you with the chance to get your music in front of more listeners.
One of our most popular services is our Playlist Promotion, which helps your music go viral by placing your tracks on real and popular playlists – be sure to check it out if you're looking to increase your following on Spotify.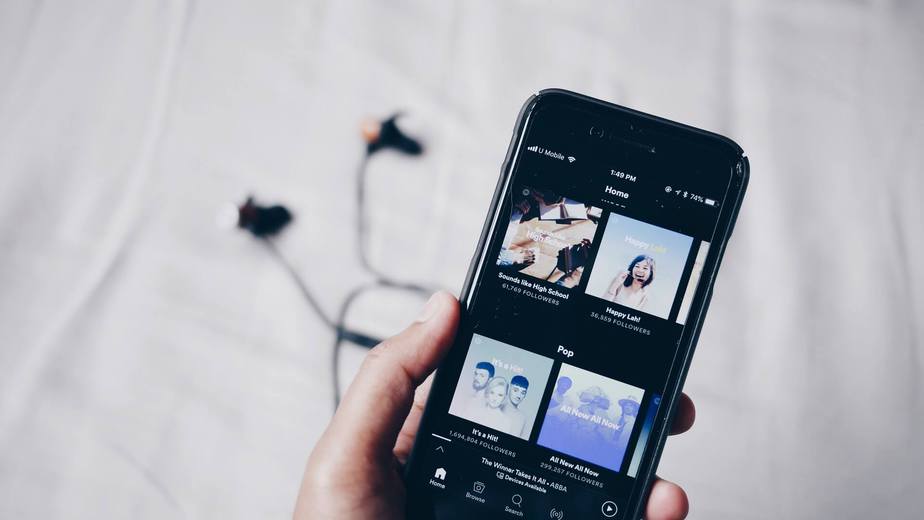 #7 – Invite someone to feature on your latest track 
An excellent way to collaborate with different types of musicians is to invite a featured performer to work with you on your latest track. For instance, if you're a music producer, you might invite a singer to perform the lyrics that have been written by another artist.
You might end up having several artists collaborating on the same track, as each performer brings their unique skills and talents to the party.
Artists like David Guetta are great at putting out collaborations, and he features many of the biggest acts in the world on his tracks.
If you want to create something completely different for your next release, then inviting various musicians to collaborate on your piece will provide you with the dose of inspiration that you need to create something extra special.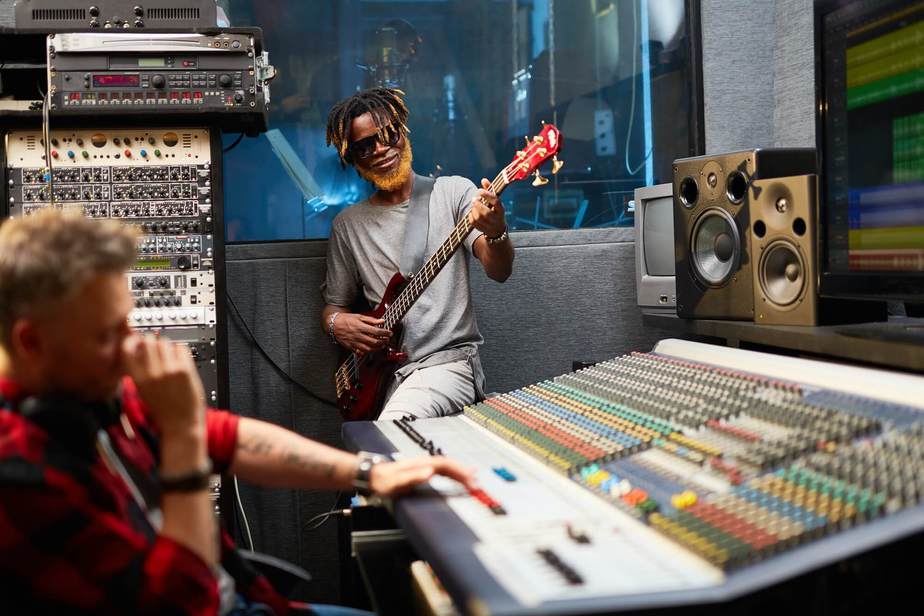 Take your music to the next level today 
Collaborating with other musicians is an excellent way of expanding your audience as a musician, as you can get your tracks heard by lots of different people by performing alongside other talented creatives.
When you've settled on the type of collaboration that you want to perform, consider our music visualizer video service to ensure your new track stands out. Our videos will help increase engagement on your music as you post and promote it to your various social media sites – what better way to get your musical collaboration out into the world?
But if you need an extra helping hand along the way, then don't forget to check out our range of tried and trusted music promotion services that ensure you don't need to focus on organic promotion alone.
We specialize in promoting your tracks on YouTube and Spotify via our excellent playlist placement service, and we have helped countless independent musicians take the next steps in their musical careers by broadcasting their music far and wide.
Final thoughts 
No matter what level of the music industry you currently find yourself at, collaborating with other musicians is an excellent way to get your tracks heard by more people while making friends and developing new connections within the industry.
We hope the seven tips that we've introduced above will help you find the inspiration you need as you approach other musicians, and we look forward to hearing your latest collaboration in the very near future!