Introduction: How to Get on Spotify Playlists
If you know the basics about music marketing, making money on Spotify, or how to increase the popularity of your music, you know that you need to be on Spotify playlists.
We can all accept that fact but executing the plan can get a bit more complicated.
Luckily, we've got a step-by-step guide for anyone who wants to make their music popular with Spotify playlists.
Step 1: Curate Spotify Playlists Yourself
If you want to boost your confidence when it comes to getting playlisted, start with this first step—it's the easiest. When you curate your own playlists, your music is guaranteed placement because you're the one in charge.
Why You Should Create Your Own Playlists
There are several benefits to creating playlists on Spotify, and all of them lead back to your popularity. When you create, listen to, and share your playlists:
your activity increases your discoverability by the Spotify algorithm

you open doors for connection with other small artists and listeners

you can keep your audience engaged
How to Create Successful Playlists
You've probably seen popular artists who created a "This Is Me" playlist that features their best work (or all of it in some cases). That strategy might work for them, but it might not work as well for you if you only have a few releases.
Instead, follow these steps to make your own playlists:
Start with a general theme that your music falls under.

Add popular songs that inspire you and relate to your sound.

Add tracks from small artists that have similar vibes to you.

Be selective, and only add music that you think is good.

Don't forget to sprinkle some of your best music in there.

Use a catchy and discoverable title for your playlist.

Write a clear description with keywords related to your style.

Upload unique and attractive cover art for the playlist.
And after all that, the work's not done. Once you have your playlist, listen to it. Continue to add and remove songs. Share your playlists with your friends, colleagues, and followers. This activity is essential if you want your playlist to generate listeners.
Plus, if you connect with other small artists and tell them you've placed them on a playlist, they just might return the favor.
Step 2: Submit Tracks to Independent Creators
Your next step is to try to get your songs placed on other peoples' playlists. There are tons of playlists created by listeners—and, for the most part, these are everyday people like us. 
On the other hand, there are independent creators. Think of people in the industry—producers, labels, studios, agencies—you get the idea.
Think of this next stage as leveling up through the playlist game. Start small with playlists that have a few thousand followers. Connect with people directly by sending direct messages on social media, commenting on posts, or sending a text or an email if you can.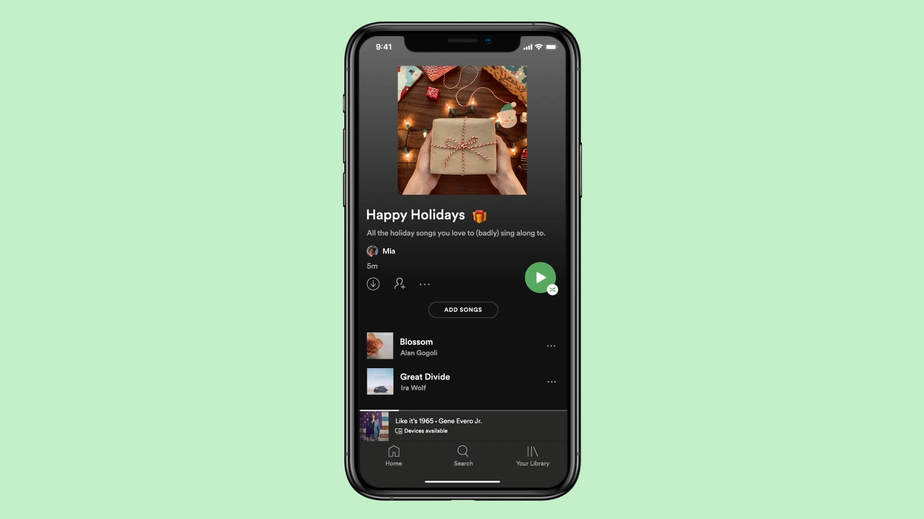 How to Direct Message Playlist Curators
Always frame your messages in a way that feels authentic to you, but here's an idea of how it might look.
Hey June. I love your wicked wonderlands playlist. You've got a great ear for good music. I just released my new song, daydreaming. Would you listen to it and see if it's a good match for your playlist?
It might be difficult to be direct when asking at first, but the more you do it, the easier it will get. You could even just say:
Hi Rachel, will you listen to my new song, otherworld, and consider it for your wicked wonderlands playlist? I'd appreciate it a lot!
Submitting Music to Independent Curators Online
There are also specific platforms for you to submit music to independent curators. Check out sites like:
They make it easy to submit your songs, get feedback, and make connections with other artists.
And don't be afraid of getting rejected from playlists because you will be. Accept it as inevitable and charge forward.
However, consider using services like Musicvertising's guaranteed Spotify playlist placement if you'd like a surefire way to get playlisted.

Step 3: Make Your Music Discoverable by the Spotify Algorithm
Next, you need to ensure that your songs are discoverable by the algorithm. You know those "handcrafted" playlists that are unique to every individual? That's the work of the almighty algorithm.
You can get a lot of exposure from things like Spotify's Discover Weekly and Daily Mix playlists—so you need to ensure that Spotify's algorithm can recognize your music.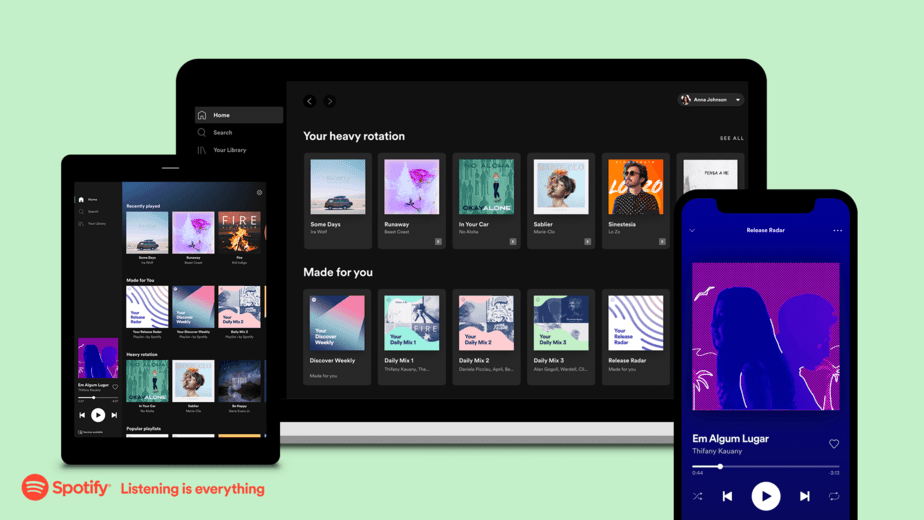 Recognize the Importance of Metadata
Metadata is all the information attached to your music that people see and don't see in some cases. It literally translates to data about data and includes information such as:
performers

producers

writers

song title

release date

genre

track duration

mood

style

language

and more
Metadata also gives Spotify more information when you submit your music to playlists, increasing the chances that your tracks will be chosen. It also ensures that you get paid what you are owed.
Don't Be Discouraged: Watch Exponential Growth
When you first publish your music, you might notice that the growth rate is minuscule. And you might wonder why it seems like you're not making any progress.

Don't be discouraged. Stick with it. That plateau-like phase is just the beginning of exponential growth. The more leverage your music has, the more playlists you get placed on, the more activity there is on your account—all these things contribute to how much weight you carry when it comes to the Spotify algorithm.
Once you get going, your growth will skyrocket. So don't give up.
Step 4: Submit Your Music to Official Spotify Playlists
Finally, be sure to submit your unreleased music to Spotify's official playlists. All you need is a Spotify for Artists account and an unreleased song to get started.
Here's a step-by-step guide from Spotify on how exactly to pitch your music to their editorial team.
How to Increase Your Chances for Spotify Playlist Placement
If you want to give your music the best shot for being placed on an official playlist, you need to submit your music early and provide lots of information.
Since Spotify receives about 20,000 songs every day, submitting your music early will increase your chances. Although the minimum is seven days, giving it a few weeks is best practice.
Another important step you shouldn't skip is including the essential metadata that Spotify uses to find the right music for the right playlists. You can include information about your song after you submit your pitch. These tags are good for the algorithm, good for the editors, and good for you.
For information on submitting to editorial playlists, check out Spotify's guide on how to get playlisted.
Summary: How to Achieve Playlist Popularity
If you can get your music on popular playlists, you've got it made. However, getting your music on Spotify playlists isn't a walk in the park. You'll need to work hard, continually submit your music to all kinds of playlists, and maintain your own playlists, too.
Here's a quick summary of everything we covered:
curate your own playlists

connect with people like you

submit your music to independent curators

use metadata to get the algorithm on your side

submit unreleased music to Spotify's editorial playlists
Take this advice. Then, apply it to your music career if you want to boost your popularity through Spotify playlists. And if you some help along the way, consider investing in Musicvertising's marketing services to help you get placed on playlists, become discoverable, and gain more listeners on Spotify.