Introduction: 6 Ways to Get More Listeners on Spotify
Whether you're just starting out on Spotify or are already an up-and-coming small artist, getting more listeners on Spotify is essential to your success as a musician.
There are millions of listeners on Spotify, the leading platform for music streaming, so if you want to grow as an artist, you need to know how to get more listeners fast.
Here are 6 essential pieces of advice if you want to see more plays on your songs and followers on your Spotify profile.
Create a Verified Artist Profile
Most of us experience Spotify from the perspective of a listener, but Spotify also offers Spotify for Artists, which enables people like you to see and do so much more on the major streaming service.
Having a verified artist profile will unlock access to things that will help you get more streams and listeners on Spotify.
With a verified artist profile on Spotify, you can:
have a blue checkmark on your profile

see analytics on your audience

customize your profile

submit your music to playlists

access special resources
Mostly, a verified artist profile on Spotify will make you look professional. With substantial credibility, your music is more likely to draw attention from listeners, playlist curators, and industry professionals.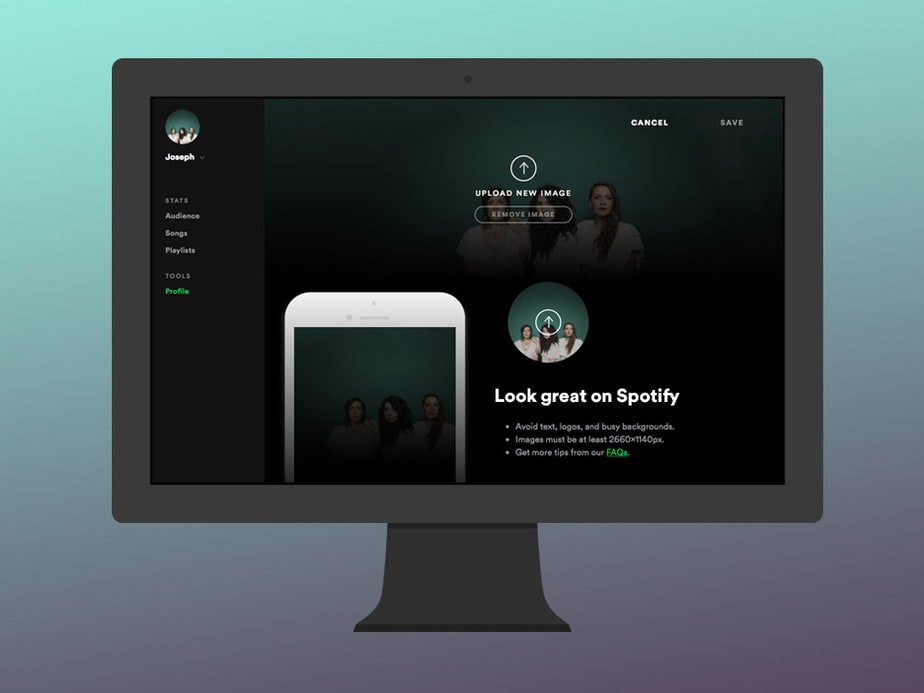 Customize Your Spotify Profile
Crafting your Spotify profile is similar to crafting a profile on any social media, but the pressure is more akin to creating a profile for a dating app—while some listeners will hear your music and decide your fate, others will look to your profile for more information.
A Spotify profile can make or break our relationship with new followers.
So, here are some tips on how to customize your artist profile on Spotify.
Write a Biography
When you write a biography on your Spotify artist profile, include essential information like:
where you're from

what genre of music you make

artists who influence or inspire you

relevant history such as education or personal experiences
Also, decide whether you want to write from your own perspective or an outside perspective. If you struggle with writing, consider asking a friend or hiring a professional.
When writing an artist biography on Spotify, be sure to:
keep it consistent

double-check for no typos or grammatical errors

inform and engage your readers
Upload Images
Do more than simply upload a profile picture. Go out of your way to get great headshots and images of yourself that look like a professional photographer shot them.
We all love to see high-quality images, so ensure that you're skimping out on quality or quantity to get more engagement of listeners on Spotify. 
Include Tour Dates
If you have any upcoming shows, include your tour date information. The more information on your page, the better.
Pin Playlists
Pin playlists on your Spotify artist profile with the Artist Pick feature to give your followers some insight into your music and the music you listen to. 
Create Your Own Spotify Playlists
Spotify has thousands of playlists for listeners to choose from, so it's no surprise that most streams on Spotify come from playlists.
Although it may be difficult (or nearly impossible) to get a song from a small artist featured on the most popular Spotify playlists, it is incredibly easy to build your own custom playlist that features your music.
First, curate a playlist with a central genre, theme, or vibe with your unique sound in mind. Be sure to seek out other small artists who might appreciate the exposure—they could return the favor.
For the most part, it's that easy.
Here are a few more tips for creating a playlist on Spotify to drive more listeners to your music:
keep your playlists updated by adding and removing tracks every week

share personalized playlists on social media

add a unique playlist name and custom image
Being active by curating playlists on Spotify is good for keeping your audience engaged. Plus, it puts you in a great place in the Spotify algorithm—which means your music is more likely to be discoverable.
Submit Your Music to Playlists
There are countless playlists to listeners on Spotify—and more appear every day. In addition to creating your own Spotify playlists, you can submit your music to other people's playlists.
On Spotify, playlists are:
generated by algorithms

created by Spotify's editorial team

put together by independent music curators

curated by listeners
Although the heavy hitters are the most popular playlists curated by Spotify's team, placing your music on any playlist is a great move to get more listeners on Spotify.
The good news is that there are tons of ways for you to see your music on playlists. Here are some of them:
connect with independent curators like

seek out playlists you like and dm or email playlist curators

consider getting signed to a label with high-performing Spotify playlists

network on Spotify by following artists and sharing playlists

pitch new music to influencers, blogs, and publicists
Promote Your Music with Social Media Marketing
The best way to get more exposure is through marketing.
You can market your music directly on Spotify or through other social media sites. The best strategy is to use every possible resource to your advantage. Although learning marketing is an entirely new skill that you'll need to master, it will be worth it.
Consider promoting your music with:
Using advertising programs like these works better than simply sharing on social media because these ads target the audience you're looking for.
And it makes sense—when you show ads to a demographic that is more likely to enjoy your music, your conversation rate will increase.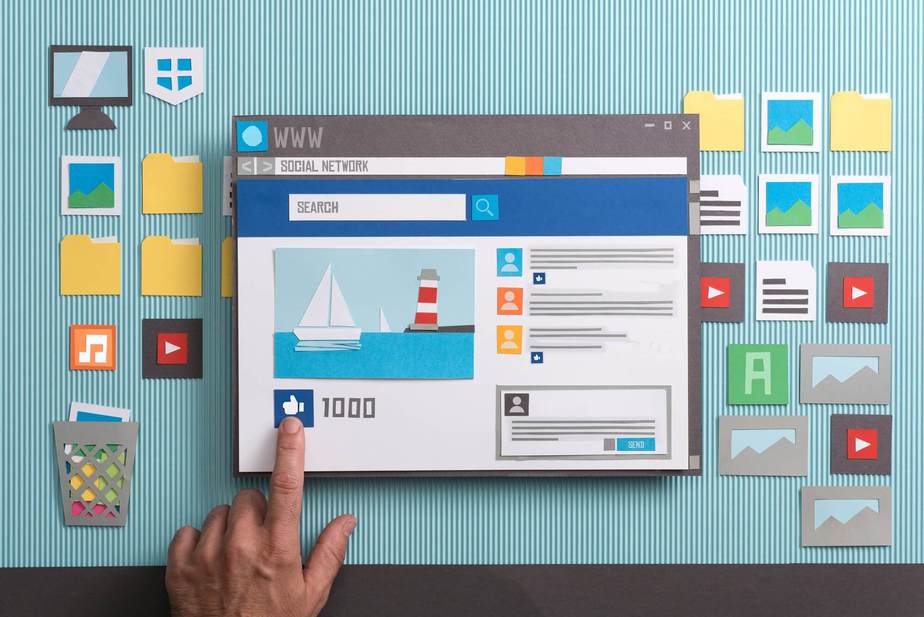 Invest in a Spotify Campaign
In addition to self-promoting through social media, you can purchase an entire marketing campaign to get more listeners on Spotify.
When you invest in a professional Spotify campaign, your music has the potential to reach an audience of over 100k people.
Musicvertising offers several campaign packages to choose from, but each one uses proven techniques to boost your engagement on Spotify, such as:
native advertising

targeted blog outreach

track distribution

connecting with playlist curators
Musicvertising also offers a free 30-day money-back guarantee. When you purchase a professional Spotify campaign through Musicvertising, you can feel confident that you're in good hands. The only catch is that you've got to have some money in your budget.
Conclusion: How to Get More Listeners on Spotify
These six tips will help any artist gain more listeners on Spotify. If you're unsure where to start, simply start from the beginning of this list and work your way down.
Remember, the keys to gaining a loyal following are:
to keep things professional

to remain active and engaged

to not write off spending money to make some

to always work hard
With this advice, you will see more listeners and followers on your Spotify account. Don't give up, and if you need a bit of a boost, consider partnering with Musicvertising. Rising up as a successful artist is hard, but you don't need to do it all by yourself.
To learn more about how to market your music, check out these 15 ways to make money from music.