In the past, musicians often struggled with making money until they landed their big break. Today, there are a lot of options for musicians to make money.
We understand your love and passion for music, which is why we want to help you find ways to follow your dreams and make money doing the things that you love.
It's not always easy to make money as an artist, but there are several options available that will help you.
15 Proven Ways To Make Money With Music
Diversifying revenue streams as an independent artist is crucial to making the most money. This takes a closer look at the various ways you can make money with music.
Selling Your Music
Selling your music is absolutely a necessity to not only make money but to get more attention. Your song must be available across various media platforms to be accessible to as many people as possible.
Not sure how to approach selling your music to digital platforms? You can find an aggregator that can help you. Don't underestimate the power of selling physical copies of your music as well. Make CDs and sell them at your shows to earn money.
When selling your music, you want to make sure that you know your worth without overpricing your music.
Offer Music Lessons
After carefully honing your skills, you can take those skills and help others who want to learn. This isn't something for someone who has just started on an instrument, but season professionals have a lot to offer eager students.
If you are just starting offering lessons, you want to keep your rates low to attract students. There are also online forums like local social media groups that you can advertise in. It's typical to get between $30 and $120 hourly, though only those most experienced teachers can earn the higher end of that spectrum.
You can even consider doing these courses online, using an online teaching platform. This will broaden the reach of students you can access.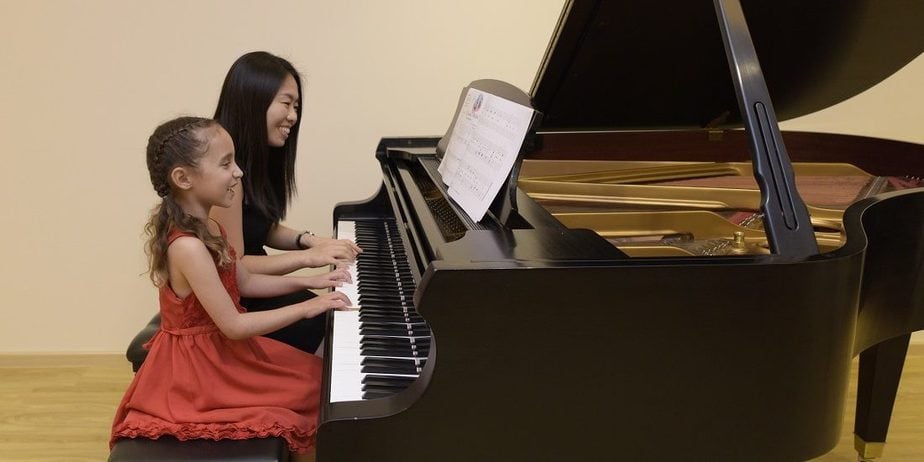 Sell Your Merch
Fans love band merchandise, so creating and selling your own merch is pretty profitable, especially as your music gets more popular. You can buy what you need to sell for relatively cheap, allowing you to sell items cheaper to your fans.
It's important not to get too carried away at first. You want to be sure that these items will sell before investing a ton of money into them. If you have trouble selling merch, try offering some giveaways since any publicity is good publicity.
YouTube
There are so many artists that are popular right now because of their start on YouTube. These major stars include:
Carly Jae Jepsen
Shawn Mendes
Alessia Cara
Tori Kelley
Charlie Puth
James Bay
The Weeknd
Creating your own YouTube channel is free and well worth the time investment it takes to get started. You need to have at least 1,000 subscribers before you can start monetizing your videos. However, YouTube is more than just about making money from your videos. This is also how you can increase your chances of getting a massive following and even discovered for your big break.
Create high-quality videos that people are going to love. You want the sound to be stellar because none of us like listening to low-quality sounds.
Make longer videos because these tend to perform better than shorter ones. Aim for a minimum of 10 minutes per video.
After making your videos, be sure to share them across all of your social media platforms and website. This will bring people to your YouTube page, and you can get subscriptions this way.
There will be some trial and error to create the perfect videos. But this is time well-spent when you start reaping the benefits.
Playing Shows
All musicians have to pay their dues through the long grind of live gigs. Playing live shows is one of the most obvious ways musicians can earn money.
It's important to be careful when doing gigs since it may be tempting to play live shows at venues for free, but this hurts not only you but also other musicians trying to earn money through gigs.
You won't be able to charge large fees initially, so start small, such as donating your time at a charity show to start getting attention. These gigs are an excellent opportunity to show your talents in front of an audience and build up your reputation for being a solid band.
Do whatever you can to retain as much of the profits as you can by selling tickets on your site and try to get these gigs without a booking agent, for example.
You will likely only make small gig fees at first. But once you start to prove your worth as a musician, those higher-paying gigs will come.
Live Streams
When you think about earning money as a musician, streaming probably isn't your first thought. However, streaming can be very profitable if you've seen anything from the gaming industry.
It doesn't matter which streaming platform you go with. You can choose between YouTube Live, Facebook Live, Instagram Live, and even Twitch.
This does require some time and money investment. You need to make sure that you have the right equipment to do this. Consistency is also essential if you are going to stream live music sessions. Do regular sessions at the same time every day, so people know when to expect to see you.
Furthermore, you can make your own stream schedule; just be sure that you are consistent with it. Whether you do it 3 times a week or only once a week, it should be the same day and time every session.
There are several approaches to do this that you can take. The most common approach is to alternate between playing songs, then stopping to acknowledge the people watching your stream. You should also add in some Q&A or other types of engagement in between music. People who watch live streams enjoy this interaction and will be more likely to return to your streams as often as possible.
You don't need to have particularly long music sessions. You typically only need to play 3 or 5 songs, but you must interact with your audience.
Writing
Are you an exceptional lyricist? Freelance songwriter or writing lyrics can make you decent profits to help you survive as a musician.
Sometimes you get a flat price for your song; in other cases, you can keep earning royalties every time the song is played.
This also requires time and patience. You may need to better develop your skills before you can gain popularity this way. However, as you build up a name for yourself in the industry, you can make some decent earnings. You may even be able to earn nearly $40,000 a year after developing a solid portfolio and reputation in the industry.
Session Work
Studios are often looking for studio musicians to help with sessions. Session work is a great way to earn money on the side and increase your exposure.
Solo artists need musicians to record, which is why session work is a great option. There's the added benefit of getting hired to join them for live shows.
Even if you don't get the ability to do live shows with the solo artist, this is an excellent opportunity to network.
Music Libraries
There are a lot of companies that are looking for low-budget options for music. You can take advantage of this by creating music for synch licenses. This refers to music that is used by streamers, YouTubers, and advertising, as well as indie movies. They need music but don't have the budget for big-name songs.
That's where you come in. You can sell your music to these libraries and earn money by uploading these songs to a music library site.
If you get fortunate, you may get the attention of larger music libraries that offer exclusive deals, where you can get more money for your work.
Wedding Singer
People love live music at weddings. This can give you the thrill and exposure of playing a live gig while earning a bit more than gig fees generally offer.
This may not be the most glamorous gig. It may not be the most rock-star gig. But it can pay very well. And if you're good enough, you can get a steady stream of income from these gigs.
Additionally, you will get the exposure that you are looking for to land better gigs.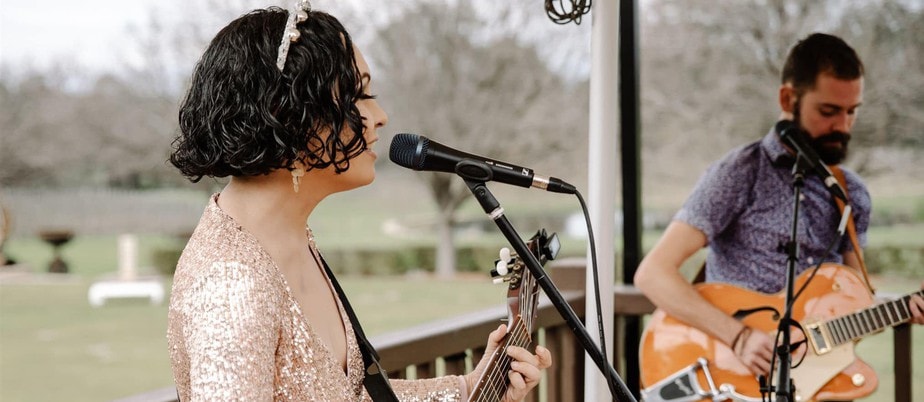 Selling Beats
Do you specialize more in production or dabble as a musician and producer? Selling beats can be an excellent way to make money with music.
There is a specific level of quality that is expected when people search around for beats to buy. This means that you need to spend time really perfecting the beats before you can make any money.
It's also important for you to understand licenses and the terms of those licenses to know what your rights are. It would help if you also were sure that you know what you are giving away so that you don't find yourself with any issues later on.
You also need to know how to market your beats properly. There are many other beats out there, so you need to be sure that your beats stand out.
Freelance Work
There are so many websites out there right now for freelancers. This includes sites like Fiverr or Upwork.
The skills that we develop in the music industry, whether in production, playing instruments, or vocals, can benefit other people.
Freelancing sites are great because you can pick up music-related gig work with a schedule that works well for you.
Search around these sites to find gigs that work for your skills. As you develop a better reputation on these sites, clients will seek you out.
Podcasting
Everyone seems to have a podcast today, and there's a good reason for that. Podcasts can be a great way to get your name out there.
You can monetize your podcast, discussing the local music scene or more popular topics in the music industry. This is an approach that builds you up as an authority in the industry.
Plus, you can monetize these podcasts and earn money talking about the industry you love so much.
Crowdfunding
We love going to concerts, especially when they offer an incredible experience. But, you may not have the money to have a massively produced concert.
Or maybe you want to record an album in a professional studio but can't afford the fees.
That's where crowdfunding comes in.
You can create crowdfunding campaigns that help you achieve these goals, which can help you make more money down the line.
Patreon
Patreon is a popular choice for creatives in any industry. This offers you a way to both make money and grow your audience.
By setting up a page, you can get followers to contribute money to your music by offering incentives. An example of an excellent incentive is offering access to exclusive music or early access to new albums.
There are different tiers so that you can be creative here. Offer merch, music, and behind-the-scenes look at your creative process.
Conclusion
In conclusion, you can make money from your music even if you aren't some big star yet. Every musician got their start somewhere.
There are other opportunities for making money with music, such as writing for a blog or transcribing music, that you should also look into.
Whichever approach (or approaches) you choose, remember that it can take a lot of hard work and patience to achieve your goals.
Using any of these tips or a combination of a few will help you make money with music.