Musicians all around the world have been using music visualizers for decades. After all, the process is remarkably straightforward, and it's an excellent way to represent your tracks in a unique and captivating way. 
In this article, we tell you everything you need to know about how to use a music visualizer and why you should consider the investment for your upcoming releases. 
The music industry is a super competitive place, so we want to provide you with the best possible chance of standing out from the crowd. Let's begin by looking at what music visualizers are and how they can help you take your career to new heights.
What is a Music Visualizer? 
A music visualizer is an excellent tool for artists as it allows you to represent your music in a different way. Visualizers analyze waveforms from audio and conceptualize the numerical data to create a stunning visual representation of your music.
In simpler terms, a music visualizer allows your fans to see an animated video of your song that reacts to changes in frequency and volume.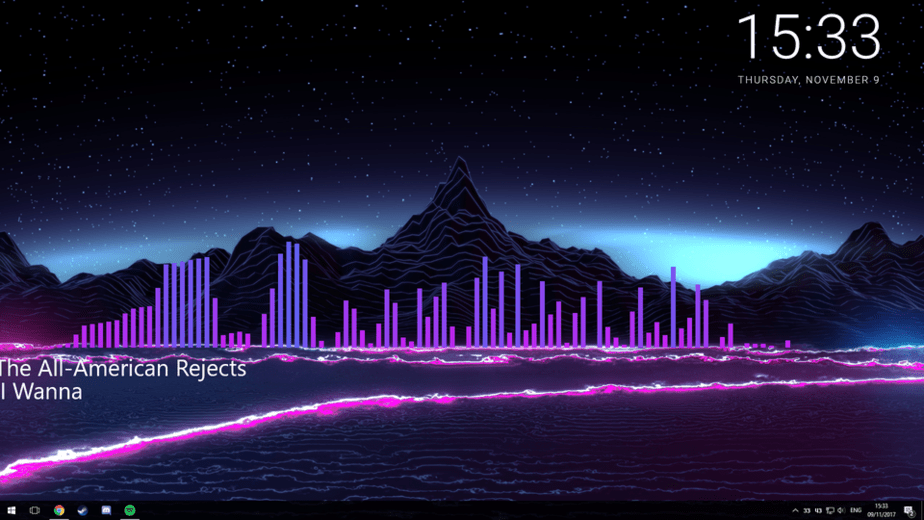 How long have music visualizers been around? 
Artists have used music visualizers for decades, and the concept is nothing new. The first visualizer was released in 1976 by Atari. Its technology-enabled producers showcase music through visual technology in Hi-Fi stereos, and ever since, visualizers have become more and more advanced. 
In the present day, music visualizers are super popular with musicians all around the world. They're particularly loved in the genres of electronic dance and hip-hop, thanks to the funky vibes the visualization process gives off. 
Thanks to advances in technology, there are so many platforms on which you can visualize your music, which means you have no excuse not to add this string to your musical bow! 
7 reasons why you should use a music visualizer to promote your tracks 
Anyone can use a music visualizer, which is great news for new, independent, and established artists alike. A visualizer essentially provides your portfolio with something a little different and enables your fans to appreciate your music in a unique way. 
Here are seven reasons why we think you should use a music visualizer in 2022: 
To capture the imagination of your fans 
Given the influence that social media currently has on all aspects of our lives – the music industry included – it's so important to stand out if you want to grow your audience. 
As your fans likely spend hours scrolling through your posts, as well as those of other artists, using a music visualizer is an excellent way to capture their imagination. 
Research shows that 54% of marketers agree that video is the most valuable type of content for increasing your audience and engaging with your followers. 
Yet it is drastically under-utilized. Videos only account for 14% of the content posted on Facebook and 11% of the content on Instagram. 
If you can create compelling videos to accompany your latest tracks, you're much more likely to capture the imagination of your audience. In most instances, this will lead to better engagement, as we explore below.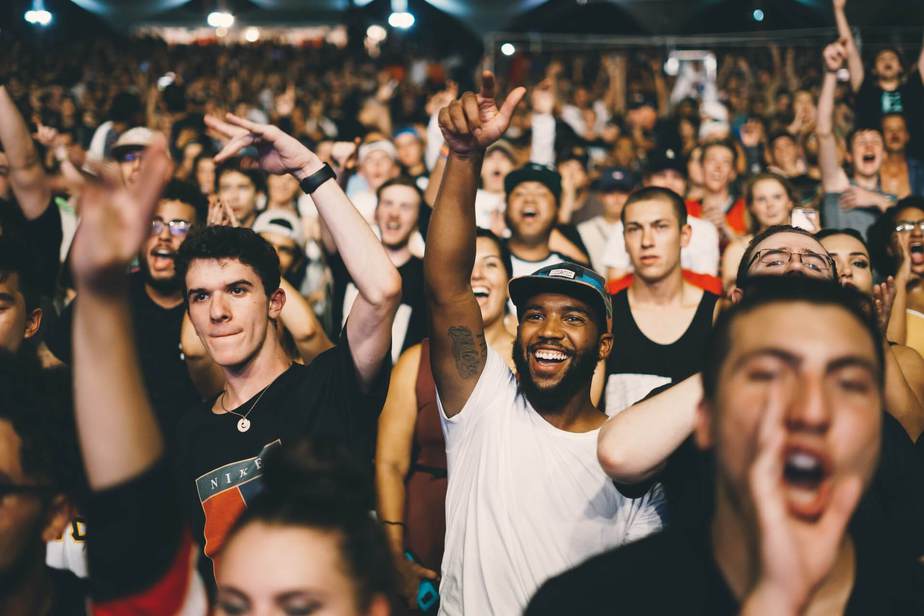 To boost engagement 
While it's important to get your tracks and other content out into the world, it's only half the job when it comes to updating your followers on social media. 
You need to do everything you can to ensure that your followers actually engage with the content that you put out there. 
A staggering 55% of people learn about new brands, artists, companies, or opportunities on social media, and those that regularly engage with their followers are much more likely to be successful. 
Given how popular videos are on social media, using a music visualizer to illustrate your talents in a different way is an excellent way to potentially boost your engagement on your various platforms. 
At the very least, your followers will stop and take notice of your track and are much more likely to hit that like button or drop a comment if they're particularly impressed with the content that you produce.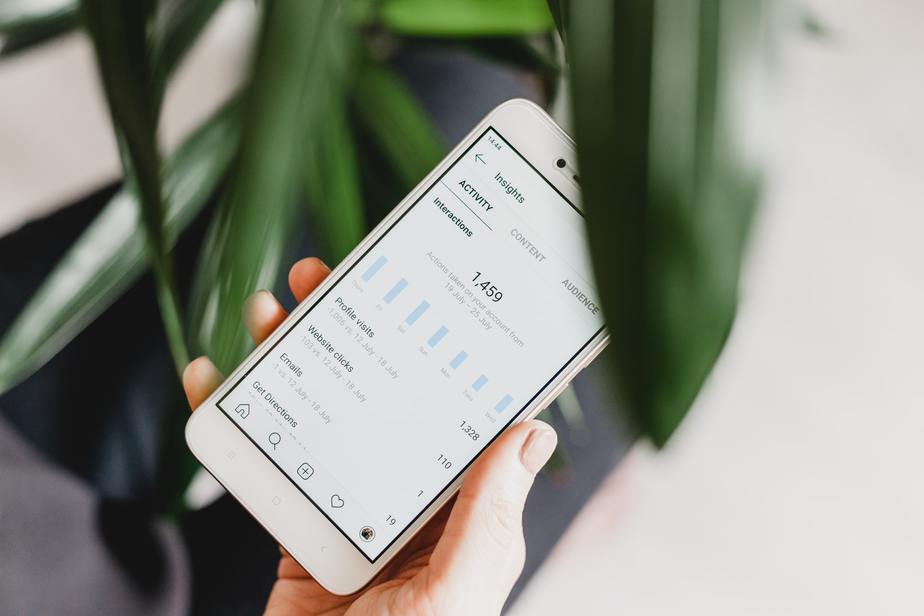 To keep people's attention 
One of the reasons that social media is so popular today is that people's attention spans are getting shorter. While people used to be more than happy to dive into a broadsheet newspaper to find out what's happening in the world, the present-day demands shorts and clips that break things down into short content. 
In fact, in 2022, the average human being has an attention span of just eight seconds! If you think that's crazy, you're absolutely right! Time Magazine suggests that this is less than the assumed attention span of a goldfish. 
But when you think about the way that content is framed today, this statistic shouldn't surprise you. The popularity of TikTok is an indication that people want to view content that is short, sharp, and engaging. 
Using a music visualizer to add a fresh dimension to your tracks is an excellent way of capturing and then keeping the attention of your fans. 
Granted, you probably can't compress an entire track into eight seconds of content, but you will at least get their attention in the first instance and have the chance to encourage them to engage on social media. 
To diversify your content strategy 
As an artist, it's helpful to develop and follow a content strategy to get your music out into the world. After all, posting randomly and without thought isn't likely to pay off in the long term. 
Statistics show that 70% of the most organized marketers achieve their goals all of the time, which is pretty impressive! While you don't need a degree in marketing or to hire the services of an agency, developing a simple strategy to frame your content is an excellent idea.
If you use a music visualizer to represent your tracks in a different way, you open up a new world of possibilities from a marketing perspective. 
You can, for instance, set up a YouTube channel without the need to publish a live performance or an accompanying video. Promoting yourself on YouTube is hugely beneficial as an artist, given the sheer size of the network and the fact that it's so popular. 
The bottom line is that music visualizers can help you diversify the content you produce. And the more diverse your content is, the more likely you are to receive new followers and better engagement figures.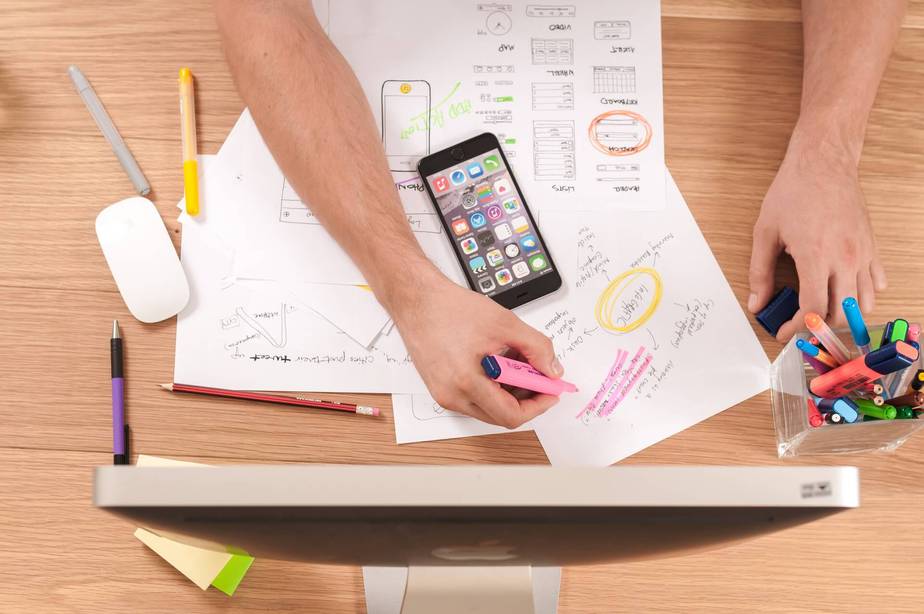 To legitimize your brand 
In 2022, there are so many opportunities for new and independent artists to upload and promote their content, be it on social media platforms or streaming sites like Spotify. 
This makes it a lot more difficult for artists to legitimize their brands and build trust with their followers. While there are lots of different ways to do this, using a music visualizer is a simple way of adding legitimacy to your act. 
It adds a dimension of professionalism to your career as a musician and will help you stand apart from those that produce music as a hobby. 
In an incredibly competitive online landscape, any opportunity to legitimize your brand and build trust with your followers shouldn't be ignored. 
To save money 
As an artist, you have probably dreamed of producing the perfect music video to accompany your latest release. While there are certainly lots of ways of directing a music video without breaking the bank, it still costs a lot of money to shoot something that is high spec. 
The last thing you want to do is to devalue your musical brand by putting a poorly directed music video out into the world to accompany a song that you've worked on for the best part of a year! 
Using a music visualizer is an excellent way of bringing your tracks to life without worrying about the expense of shooting a professional music video. 
Of course, if you're serious about making it big in the music industry, you will have to step things up and produce music videos at some stage. After all, this is what your fans want! 
But in the early days, combining a music visualizer with a few live performances of you singing are excellent ways of padding out your YouTube channel without getting yourself into huge amounts of debt.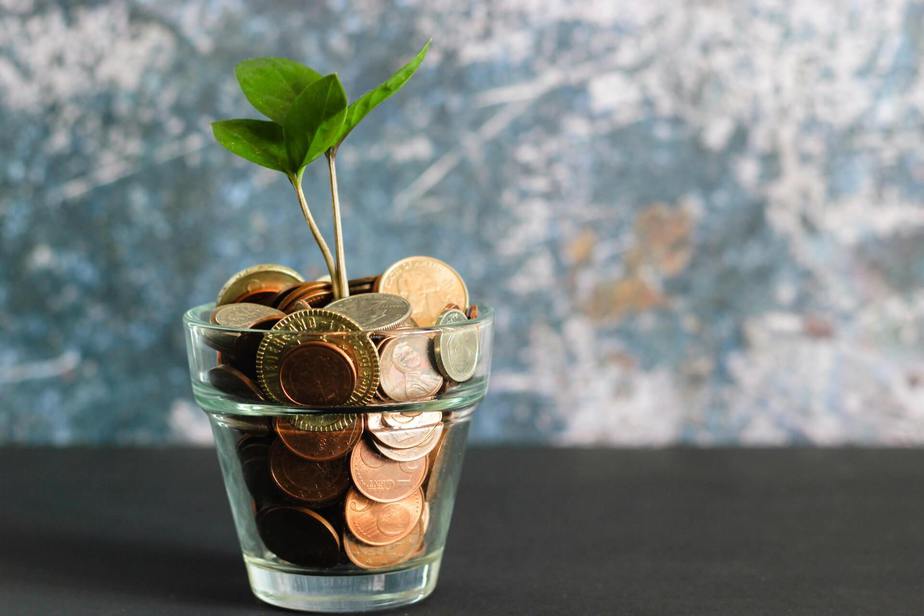 To add to your portfolio 
When you're an independent artist, creating, maintaining, and growing your portfolio is of the utmost importance. While it's a good idea to appear broadly on social media and on various streaming platforms, you need to create a hub for your content. 
Naturally, the easiest way to do this is to build a website that your fans can visit to find more about you as an artist, as well as how and where to download your music. 
An excellent way of enhancing your portfolio is to list your tracks on your website by using a music visualizer. Again, this adds an element of professionalism to your brand and also showcases your tracks in a unique and vibrant way. 
As we've explored throughout this article, videos can help you capture the imagination and attention of your fans, and adding them to your website is an excellent way of bolstering your portfolio and, ultimately, attracting new listeners to your music. 
Let us help you use a music visualizer to promote your music!
At Musicvertising, we specialize in helping artists promote their music in multiple ways. One of our most popular offers is our music visualizer video service, which will help you enjoy all of the benefits that we've just introduced in the sections above. 
The videos that we produce are captivating and attention-grabbing and will help you promote your music in a unique and successful way. 
You can post your video on any platform of your choice, be it Facebook, Instagram, or YouTube, to ensure it aligns with your music marketing strategy and gets you the followers and engagements that you're hoping for. 
We take care of 100% of the design service for you and offer three levels of service, including starter, professional, and business, to suit all budgets. 
Be sure to review the various sample videos that we've shared on our site, and don't hesitate to contact us if you have any questions about using our music visualizer service. 
Using music visualizers: The bottom line 
We totally understand the hustle that musicians like you go through to get your music out into the world. Since the internet arrived in our lives, it has presented so many opportunities, but it has also made it difficult to stand out from the crowd and rise above the noise. 
By using a music visualizer, you give yourself the best possible chance of appealing to the widest possible audience and boosting your engagement figures. 
It's amazing how beneficial a music video can be once added to your portfolio, so don't delay and get in touch with us today so we can bring your latest tracks to life.