Music marketing is perhaps the most important part of a successful career as an artist in the music industry.
Even if you have all the talent in the world, high-quality studio equipment, and an original sound, you won't get discovered without a good music marketing strategy.  
In the past, live shows used to be a huge part of music marketing—and that's still an important facet of growing your audience. But, even as live shows slowly return, your focus should be on your online presence.
So, we're going to look at the top 5 music marketing strategies of 2021 and how they can help you boost your career as a musician.
Build Your Website (and Be Ready Put in Work)
If you want to make it in the music industry, you need a quality website that looks and feels professional.
That means having a good design with great organization and even better content.
Starting a website involves a lot more than the initial setup. You can't just create a site on Wix or Squarespace and call it a day. After that, you need to put in work.
What does that look like? It's simple… sort of.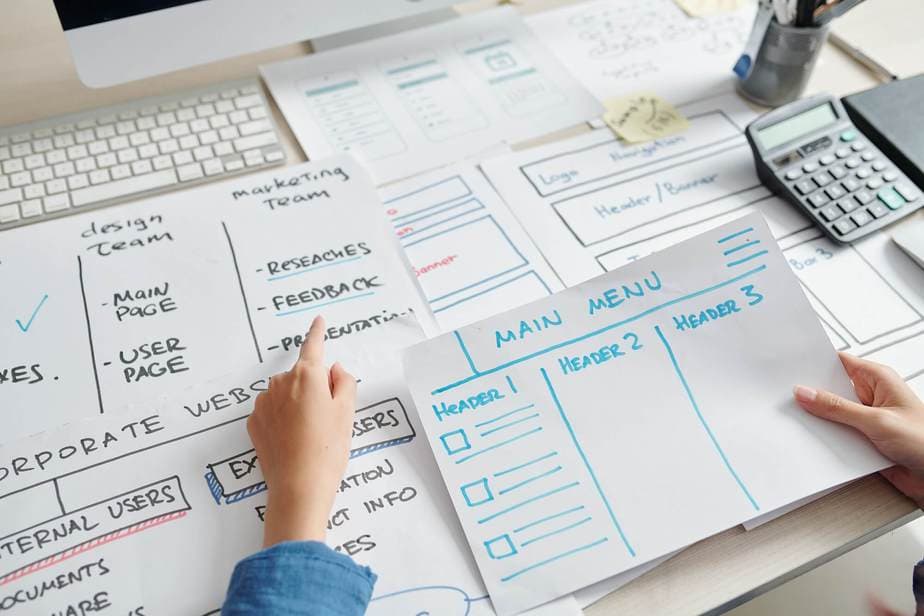 First, let's cover artist website basics. Remember, this platform is a music marketing tool aimed at your loyal, adoring fans and other industry professionals.
You'll need:
An artist biography or "about me" section. 
It should detail your genre, interests, education, experience, inspiration, and anything else you think the public should know.
Good images.
No one—fans and professionals included—wants to read a boring website. Use eye-catching images of your label, logo, shows, or self.
Your music.
Make sure you have music and video players embedded onto your site, so people can watch your content without navigating away from your page. If you're tempted to make songs autoplay—don't. It's outdated, annoying, and an overall bad choice for user experience.
Social media.
There should be easy-to-find links to your social media pages, including YouTube, Facebook, TikTok, and Instagram. More on this later!
Contact information.
Whether it's for fan mail or interested professionals, you need a dedicated inbox for your music marketing.
Now, if you can get all that set up, you're in a good place. Get to an even better place by adding:
A hub for news.
There should be an area for recent news on your home page where you can post about upcoming tour dates, new releases, media appearances, merchandise releases, and more.
A newsletter.
A regular email newsletter is a great way to keep fans interested and updated. Include a pop-up that prompts people to sign up for your newsletter or mailing list on your home page. A good strategy is to incentivize them by including something of value like a freebie or exclusive information.
Tour information.
If you're booked for shows, you should give people easy access to your tour dates and information on buying tickets.
Merch.
If you sell merchandise like tees or pins, make sure to include that information on your site. 
Whether you've got three items on this list or all nine, the most important thing is to keep your website up to date. Regularly check in to include recent news, update tour dates, and drop teasers for upcoming releases.
We warned you that an artist website would be a lot of work, didn't we?
Make More Than Just Music Videos
If you didn't catch this in the last music marketing strategy, the next step is to get on social media.
Music videos are a great tool for artists to promote their music and keep listeners interested. Still, if you want a successful music marketing strategy, you need to make more than just music videos—you also need to post short, punchy, captivating videos to social media that grow your fanbase.
Make a dedicated artist account on these social media sites:
Small artists who are looking to do their own music marketing need to be judicious with their time. So, even though you should really have at least one active account on each of these social media sites, one or two is better than none.
If you must choose, opt for YouTube, Instagram, and TikTok. TikTok is an especially amazing resource for small artists, thanks to an algorithm that can make you go viral overnight. 
Don't forget to link all your socials together, too. So, fans can jump from your pages easily. We love to use Linktree for that.
And, if you're struggling to gain a social media fanbase from the start, consider using one of Musicvertising's social media promotion packages.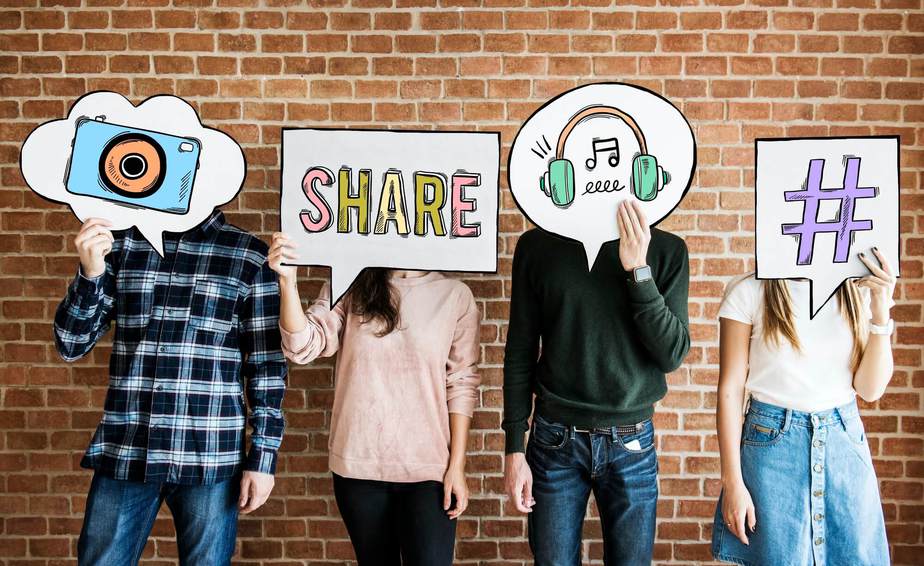 Get on Every Streaming Platform You Can
Look. We love Soundcloud. But if you're going to make it in the music industry, you will also need to get your music on big-name streaming platforms like Spotify and Apple Music. And while we're at it, let's add Deezer and YouTube to the list—if you don't have those accounts already.
Trust us. It's not as hard as it seems.
For example, here's how you get on Spotify. First, create a Spotify for Artists account. Then, follow Spotify's guidelines for releasing music.
We also recommend looking at Spotify's blog with helpful advice for music marketing, like how to prepare for release day and how to build your artist profile.
Once you're on all the streaming sites, your next challenge is getting more listeners.
Want an insider tip for artists? Musicvertising offers music marketing tools for artists like you on major streaming platforms like YouTube and Spotify.
Network Online and In-Person
Sometimes it's more about who you know than anything else.
A lot of people work 9-5 jobs and have a music career on the side. If that's you, don't be afraid to talk openly about your music career at your other job.
You'd be surprised how many people you already know have connections and resources they'd be willing to share with you. So, don't sleep on coworkers or mutual friends—because you might find a great connection in the most unlikely of places.
Networking in person is a great way to get started, but you should also be networking online. Reach out directly to music blogs, podcasts you would love to be on, local radio stations, and press outlets.
Remember, a friend's good word can go a long way. Don't be afraid to ask for help because no artist became a success alone.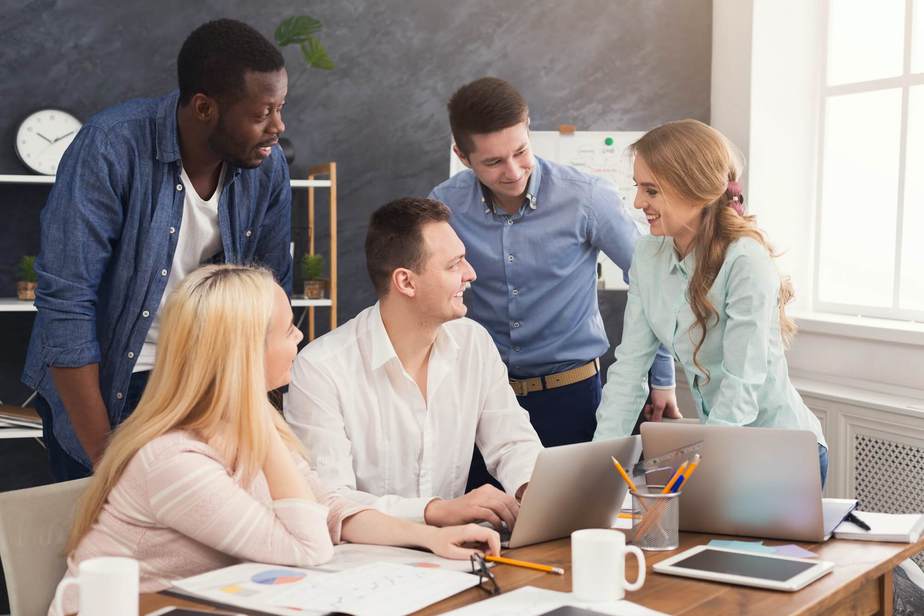 Build an EPK
If you're serious about your music career (which you should be if you're here), then you should also consider creating an EPK or electronic press kit. Think of an EPK like a full-blown resume slash portfolio for artists.
It will have a lot of the same information as your website, but the layout will be different. An EPK is targeted towards producers and labels, so it has a lot more information about your history, awards, and credentials than your website will.
Before you build your EPK, do some research and look at examples to get ideas for how to build yours.
Final Thoughts on Great Music Marketing: How to Get More Listeners
Becoming a successful musician independently is a lot of hard work, but it is 100% possible. If you follow these great strategies for music marketing, you'll find yourself growing an audience, keeping your loyal fanbase, and making real money from your music in no time.
Remember, you need to:
Build your website.

Get on social media.

Publish your music on all major streaming platforms.

Network with other artists and music industry professionals.

Build an electronic press kit (EPK).
And, if you need a boost to get your career started, don't be afraid to ask for help and use all the resources at your disposal. Musicvertising is here to help with the music marketing promotion that is guaranteed to get you more listeners.