Although 2021 was still a tough year for many people connected with the music industry, at least there were some signs of recovery as governments around the world started loosening restrictions.
And as we've now ushered in the New year, we think there's a lot to be excited about music industry trends in 2022, as we explain in detail below.
Will 2022 Be a Good Year for the Music Industry? 
We've approached this article with a heavy dose of optimism! While the past few years have been undoubtedly tough for musicians all around the world, we're confident that 2022 will be the turning point and will see a return to a semblance of normality.
We're super excited about the growth of various online platforms that musicians can access to promote their music, and we believe that there are so many opportunities for artists to get their music heard in 2022.
And to provide musicians with the best possible chance of securing their breakthrough in 2022, our Spotify Promotion Services will be as popular as ever this coming year.
But what makes us so confident that 2022 will be a good year for the music industry as a whole? Well, here are seven music industry trends to look out for this coming year that we're extremely excited about.  
1. Three Genres to Listen Out for in 2022 
It's often difficult to single out genres when it comes to upcoming music industry trends, as every nation has its own unique musical taste with a tonne of sub-genres to keep things interesting. No matter, here are three genres that we're excited about in 2022 for all the right reasons:
Amapiano 
If you've never listened to an Amapiano jam, you're missing out. This confluence of South African House music and jazz is precisely what you've been looking for when chilling out with your friends and putting the world to rights.
Be sure to tune into the likes of Musa Keys, Lady Du, and the Scorpion Kings as you look to get into Amapiano in 2022. Trust us; you won't be disappointed.
K-pop 
The K-pop (Korean Pop) buzz has been ongoing for some time now, and BTS have done wonders for the genre, catapulting K-pop well and truly into the mainstream. Such is the esteem that the seven-piece boy band is held in that they performed at the United Nations General Debate in 2021.
There's a lot to be excited about for fans of K-pop in 2022, and it will be interesting to watch the progress of groups like IVE, TXT, Aespa, and NCT, who made an impressive impact in 2021. If they make it big time like BTS this coming year, there's little doubt that K-Pop will be one of the most popular music industry trends in 2022.
Modern Latin Pop 
Like K-pop, Modern Latin pop has been around for a long time and is certainly nothing new. But as 2022 is now upon us, we can expect great things from the likes of Rosalia, Bad Bunny, and Nathy Peluso this year.
Featuring in Rihanna's 2021 Fashion show had a huge influence on Rosalia's popularity, and there's a rumor circulating that she's going to feature on GTA Online in 2022. Regardless, we're in for a treat this year if the recent evolution of the genre is anything to go by.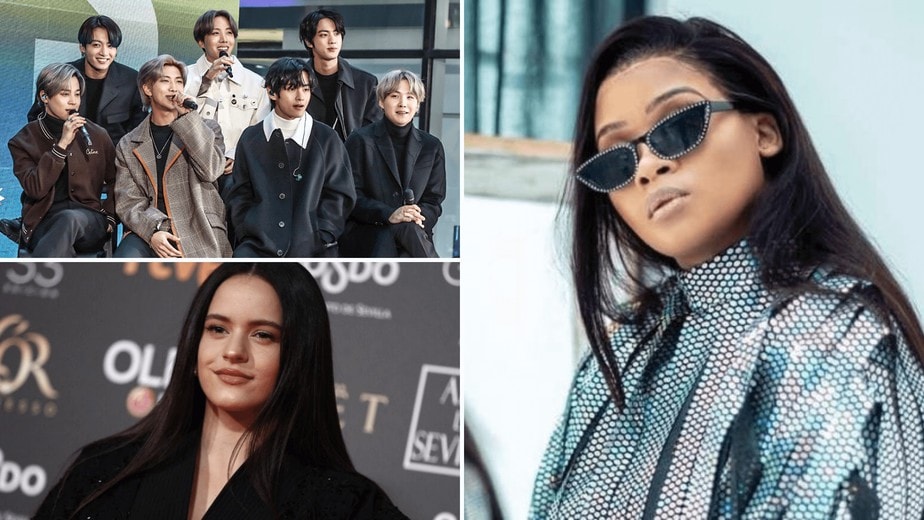 2. TikTok's Influence 
TikTok is rapidly becoming one of the most influential social media platforms on the planet. In September 2021, the platform welcomed its one billionth user, and early signs from 2022 indicate that TikTok's growth shows absolutely no signs of slowing down anytime soon.
Social media influencers have long harnessed the power of TikTok to interact with their audiences, and the opportunity for a clip to go viral on the platform makes it an extremely important digital platform for musicians in 2022.
When we consider music industry trends in 2022, it's impossible not to think about the influence that TikTok is likely to have on the whole industry. Current influencers will put music out there on the platform, while new musicians will almost certainly be discovered.
Only time will tell just how influential Tik Tok will be in the music industry in 2022, but you heard it here first.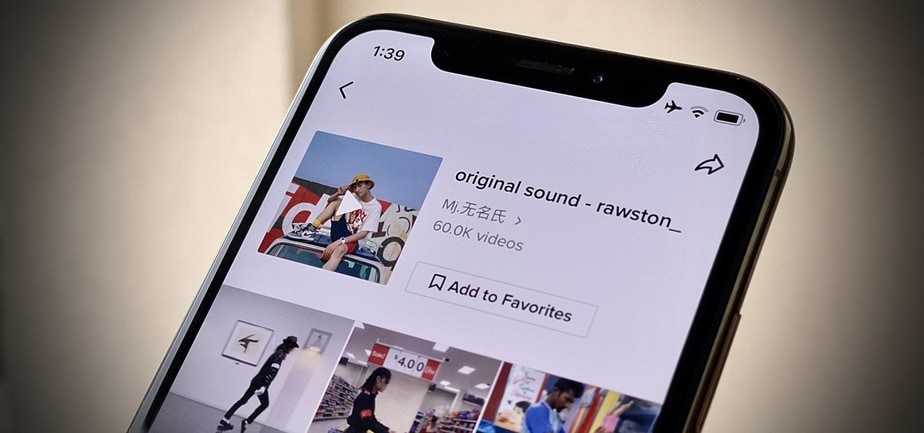 3. An Increase in User-Generated Content Featuring Licensed Music 
As a direct result of the influence of TikTok and other social media platforms when considering music industry trends for 2022, we will almost certainly see an increase in user-generated content that features licensed music.
Influencers typically create videos to share on TikTok, Twitch, YouTube, and Instagram that are backed by licensed music by their favorite artists. This is made easier by the platforms as they include a comprehensive library of licensed tracks that their users can attach to their content.
Given the direction that social media is heading in and the fact that influencers are becoming even more influential, artists have a unique opportunity to maximize their profits by lending their tracks to social media libraries, which is something we're likely to see more of this coming year.
4. Gaming Platforms Will Help Gen Z Discover New Music 
Not so long ago, the radio used to be the first port of call for music discovery for people of all ages. But in the space of a decade, the way that people find new music has been completely redefined.
And while many of us still tune into the radio while we travel to work or prepare our morning cup of coffee, it's far from the first place we turn when we're looking for new tracks to pique our interest.
Just short of 30% of people aged thirteen and above turn to video games in order to discover new music, which is a remarkable statistic when you think about it. Twitch's Soundtrack is becoming exceptionally popular for this precise reason, and there are in excess of 35,000 royalty-free tracks for gamers to incorporate into their streams.
As video games continue to diversify and appeal to a broader range of people, it's likely that more and more people will utilize the make-believe worlds created within to discover new music. Furthermore, artists will start to use the game worlds to publicize and even make online concerts, just like Travis Scott did in Fortnite.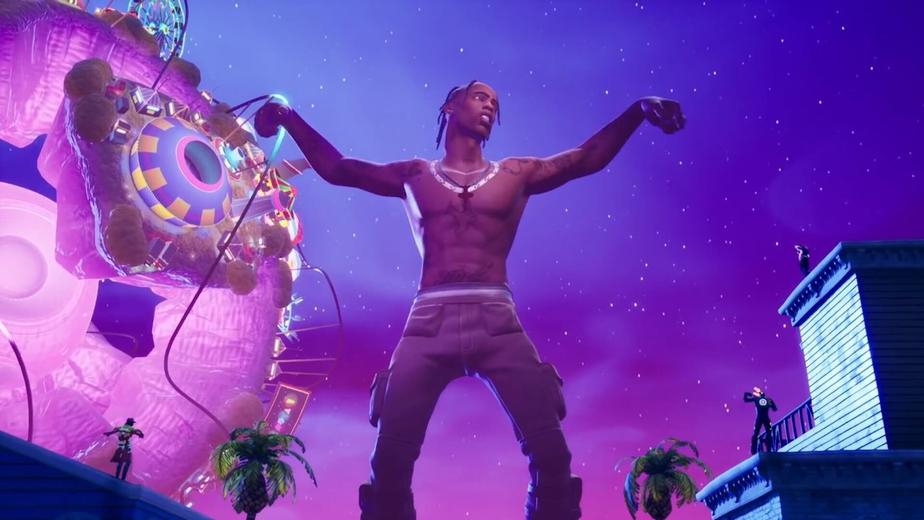 5. An Increase in Digital Music Revenues 
Growth projections for the digital music industry in 2022 are mind-blowing. In the United States, the recorded music market is likely to be worth a staggering $9.8 billion by the end of the year, while the figure will surpass $12 billion by 2025.
This growth is driven by a demand for online streaming services as people look to have music readily available on their smartphones, tablets, and other digital devices.
Streaming platforms like Spotify, Apple Music, Soundcloud, and Amazon Music are already dominating the online streaming space and are typically the first port of call for most people as they seek to add their favorite tracks to their various devices.
In an ever-increasing digital world, the way people listen to music in 2022 is not likely to deviate from the current approach of online streaming.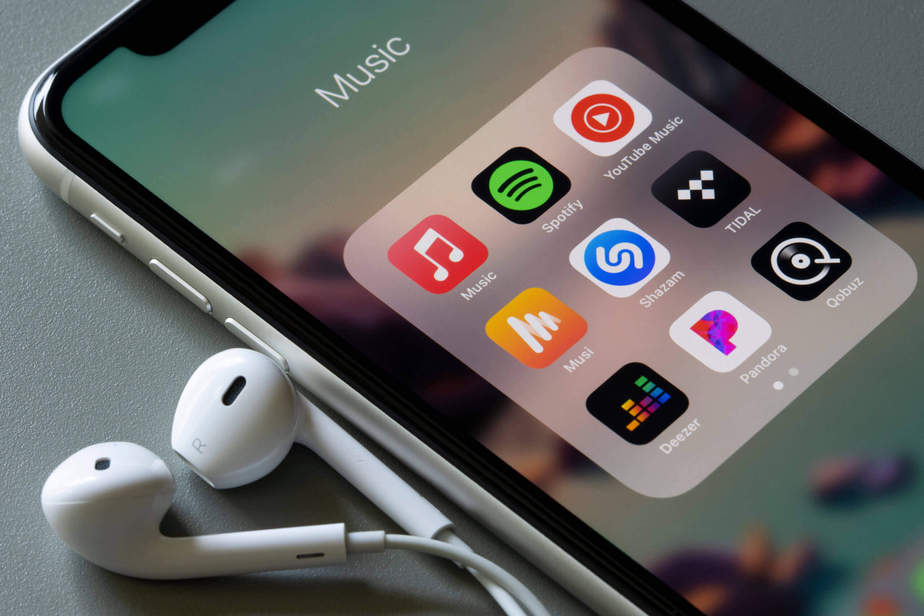 6. The Return of Concerts and Live Events 
The past two years have been disastrous for the live music industry, and although 2021 saw some festivals and concerts return, there's still a long way to go. And one music industry trend we all hope to see in 2022 is that of sold-out concerts and live events around the world.
While the scheduling of live concerts, festivals, and tours largely depends on the restrictions imposed by individual governments, there is hope that as more people become vaccinated against Covid-19 and travel corridors continue reopening; then we will be seeing more musicians travel in 2022 and perform at venues throughout the world.
A recent study by PWC predicts that the live music industry will be worth $31 billion in 2022, so there's undoubtedly hope that musicians will have the confidence to get back out on the road in their numbers to entertain their fans!
So, although we can't definitively say if 2022 will see a widespread return of concerts and live events, we're certainly hopeful of a return to pre-pandemic-style concerts this year.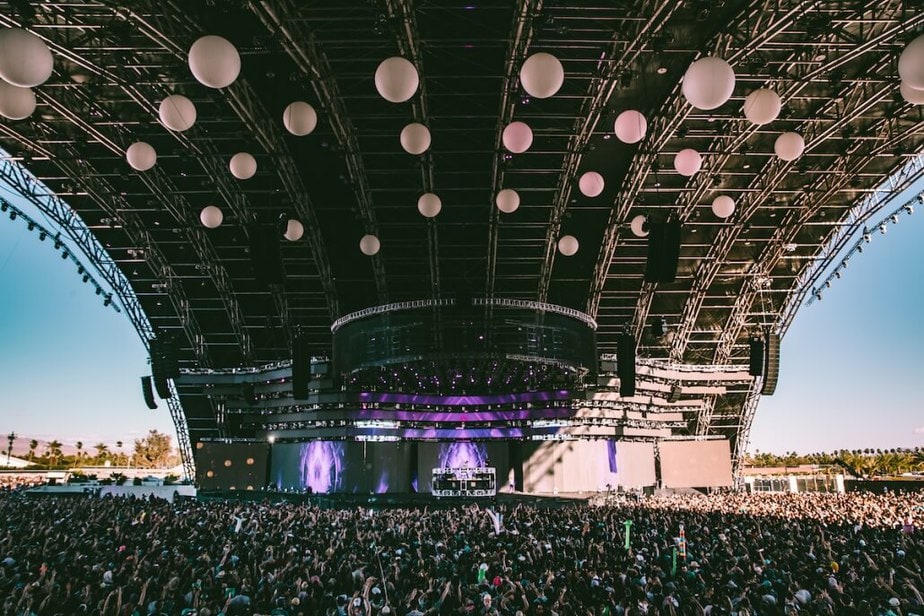 7. Alternative Revenue Streams for Artists 
One music industry trend that is likely to gain traction this year is that of artists turning to alternative revenue streams. In addition to royalty payments for their music, artists are likely to turn to indie record labels in 2022, as more artists look for representation to protect themselves from the uncertainty of going solo.
Artists without representation will also look to monetize their music in slightly different ways, be it through ad revenue on YouTube and Instagram or by offering online music lessons or experiences.
The tough times that we've all experienced throughout the past few years have taught us not to put all of our eggs in one basket, and we are likely to see more artists look to diversify their income streams this coming year.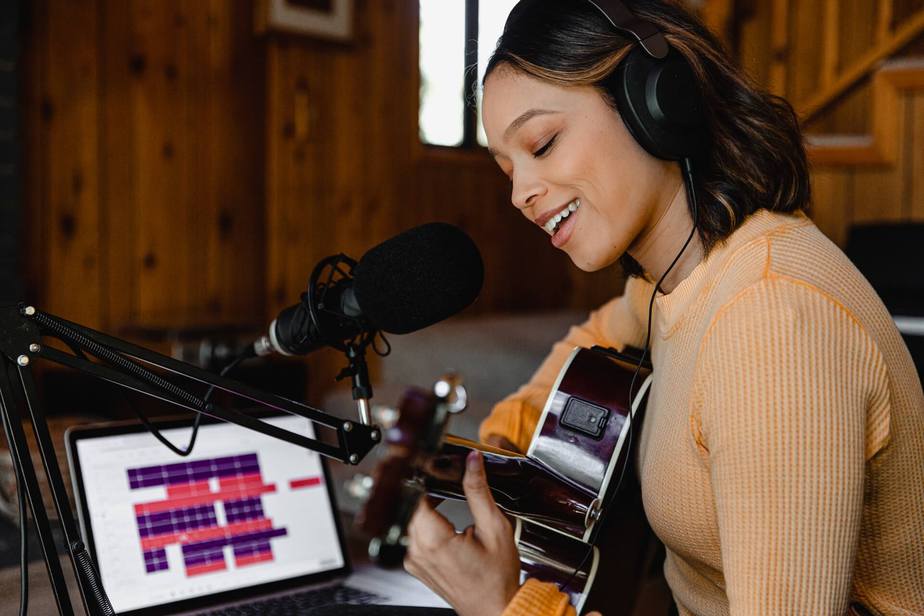 How to Get Your Music Heard in 2022
Every artist has their own strategy when it comes to promoting and broadcasting their music, and we totally respect that. After all, what works for someone won't work for the next person, and so on.
While we hope you find the above trends particularly helpful when you're plotting your organic growth and promotion as a musician in 2022, we want to let you into a little secret that will help you get your music heard by as many people as possible this year.
At Musicvertising, we have helped countless artists promote their music on various platforms, thanks to our Spotify and YouTube playlist placement services. We offer a broad range of playlist placement services, so you can get your music in front of your target audience without merely relying on word of mouth or your organic promotion strategy.
If you've decided that 2022 is the year that you're going to make it big as a musician, then be sure to explore our various playlist placement services, so you can get your music out into the world and heard by as many people as possible.
Our Verdict on Music Industry Trends in 2022 
As it's now two years since the world changed beyond recognition, we're hoping that 2022 will be a year that sees the music industry thrive once again. We envisage a world where concert halls are full, while artists utilize a broad range of online platforms to get their music heard by as many people as possible.
It will be fascinating to see the continued influence that social media has on the way that music is discovered and shared, and we believe that this will be one of the most prevalent music industry trends in 2022. No matter what happens, we hope 2022 is a great year for you and your music, and we'd love to help you as you work your way to the top of the charts!