As a musician, music distribution is a huge part of what you do. This is how you get your music out to reach the largest audience possible.
But what is music distribution? What process goes into distribution? 
Understanding everything that you need to know about music distribution can help you be more effective at it. That means that you can get more consumers to your music, building up your fan base.
The goal here is to help you better understand music distribution as well as anything else that you need to know about this process.
What is Music Distribution?
The simplest explanation for music distribution is that this is the process where you get your music to your consumer. In previous times, this process would be handled by the record label when they distribute your music for you.
However, now the digital world exists and has significantly changed how this process works. There are still record labels that use their massive distribution network to distribute music, but now you can distribute music without going through a record label.
Here is how the digital era has transformed music distribution:
P2P/Peer-to-Peer File Sharing
Back in 1999, Napster existed and allowed its users to share their audio files with other people without using an aggregator. The result of this was allowing users to download music for free.
While this ended up causing mass copyright infringement, it did mean that record labels didn't have to control music distribution. People could share music with others in a much easier process. 
Accessing Music Online
In 2003, the iTunes store was released and allowed consumers the ability to buy digital songs and albums online. This would become one of the largest retailers for music because of the ease and convenience it offered consumers.
Other companies followed suit, though most weren't as successful as iTunes was at this.
Streaming
Streaming is easily the most popular way that people listen to music today. Through sites like Spotify and Pandora, people can access the music that they want to listen to no matter where they are.
This is one of the biggest shifts in music distribution, which doesn't seem to be going away any time soon.
Distributors
Now that you have a quick overview of the digital era's effect on music, it's time to look at the distributors. Here is a closer look at the different distributors.
Major Distributors
Some distributors work with different record labels to distribute their music. Some of these distributors also work with independent artists and labels as well.
Digital Bulk Distributors
Typically, independent artists work with digital bulk distributors. These distributors release music across various platforms, both digitally and physically.
Those are the two biggest distributors that you need to look at.
Digital Distribution
Digital distribution is important to discuss because this is the primary approach for independent artists these days. Through such sites as Musicvertising, you can get the attention to your music that is distributed online. This process involves using a digital service provider, like Spotify. However, it is different from sites like Soundcloud, where anyone can upload their music.
Sites like Spotify are picky about where they get their music from. Some companies can handle this submission process for you, such as CDBaby. These companies are tasked with providing the song file data (WAV, MP3) and any associated metadata from the creator and delivering that to the digital service provider. Some companies will handle this task and things like marketing, which can be very useful for independent artists.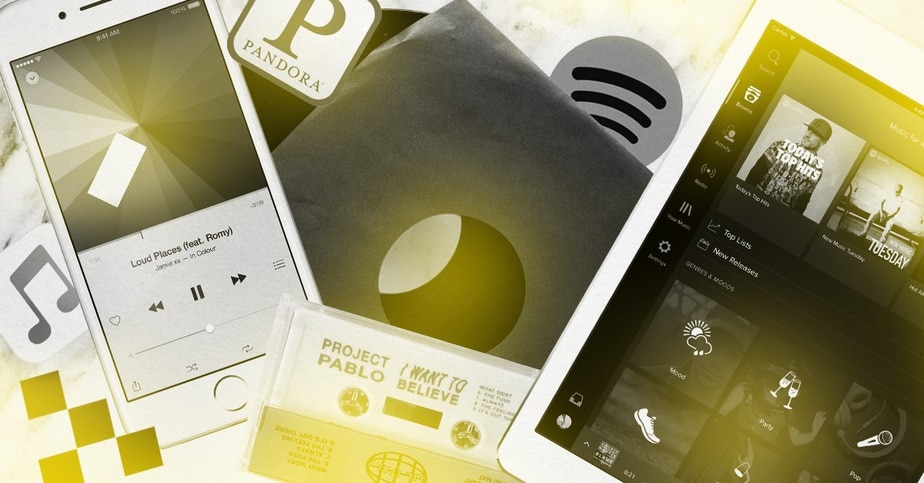 How Music Distribution Works
As previously mentioned, a major part of this is finding a digital service provider (DSP). These are necessary people to work with to get your music on those top digital distribution platforms.
Another aspect of this process is royalties allocation. This is where the distributor allocates the royalties to the artist. Royalty calculation can be extremely complex, which is why it's easier for distributors to handle this rather than the digital platforms like Spotify.
Music distribution also requires the right strategy and trade marketing. The strategy that your distribution company will use to get your music out there can come in the form of the best practices and promotional tools to ensure the best outcomes for the artists. The distribution process can be a complex one, so that a music distribution company can be the best solution for independent artists.
From the various benefits of getting your music on sites like Spotify, this next section will take a closer look at everything you need to know about music distribution.
Benefits of Digital Music Distribution
Digital music distribution has been very profitable, with a revenue of $394.5 million for digital album downloads and $8.83 billion in streaming revenue. That's a massive chunk of the industry.
The biggest benefit of digital distribution is revenue, which is continually on the rise. Since your potential fans are primarily online, digital distribution is the best way to access this wider audience. If you are starting, opting for digital distribution over physical distribution can be the best play. This allows you to start building an audience without spending a massive fortune as you would with the traditional, physical distribution. You also get the ability to avoid exclusivity deals that you may come across with other distribution approaches. In simpler terms, this means that you aren't giving up any control over your music.
Lastly, there's the benefit of perks such as recommendation algorithms. This means that listeners get recommendations based on their preferences, allowing you to attract new fans.
Understanding Distribution Fees
You need to understand that distributors typically charge fees for their services. These fees can be structured in one of the following ways:
A percentage of your earnings
Per release
An annual fee for unlimited releases
Commonly, a distributor will charge an annual fee or per release. However, it's not recommended that you trust a company that wants to get a portion of your profits or gain any control over your music.
Read the fine print and make sure that you are working with a company to trust with your earnings. Things are hard enough for independent artists without having to worry about trusting the wrong distributors.
Importance of Having a Distributor
You may want to know why you need a distributor when you are just putting your music online. The issue is platforms like Spotify require music to be submitted by a distributor.
Why's that the case?
It's all about quality control. You aren't the customer that Spotify is catering to; your audience is. Spotify wants to make sure that the quality of music on its site is something that its customers will enjoy. They want to focus their customer service efforts on those customers who are paying them, not the massive influx of artists trying to get their music online. Distributors take the role as the go-between, so Spotify doesn't have to.
How to Choose a Distributor
There are so many different options out there for a person who's trying to get their music online. So how do you choose the right distributor?
These are some things to think about when you are choosing a music distributor:
Massive Network
The goal is to get your music to as many different sites as possible. To accomplish this, you need a music distributor that has a network of media outlets and DSPs. 
It's primarily important to ensure that you can get your music distributed on popular sites like Spotify and Apple Music. Still, there are plenty of other platforms that you should get your music on.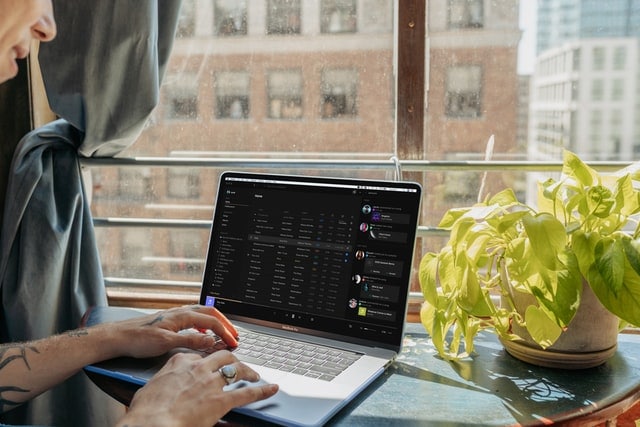 Fast and Verified Delivery
It's not just important that you work with a distributor that has a massive network that you can benefit from. You also want them to get your music up fast. You also want to be sure that everything is perfect before your music is uploaded.
There is always the risk of human error, whether there's a misspelling or had the wrong publisher written down for a cover song. A reliable distributor can catch these issues so that you don't look unprofessional when the track is released since you only get one chance at a first impression with your audience. Then, you must get it right the first time.
Someone Who is Trusted and Reliable
You are trusting this company with your music and livelihood. You want someone who will empower you rather than taking advantage of you.
This means that it's so important that you take the time to search around for a distributor that you can trust.
Fee Structure
Music comes and goes. Certain tracks may be popular for a while, but eventually, the decline in popularity. 
This means that you don't necessarily want to pay an annual fee to have your songs wanes in popularity. These are fees that will quickly add up. Or maybe you do want to have the ease that comes with just paying annual fees. You may just want to pay per release.
Think about what fee structure works for your needs and budget, then use that to help decide on the best distributors.
Additional Services
You may want to find some company that just handles distribution, or you may want to find a company that offers a little bit more.
Maybe you are looking for a company that handles physical distribution as well as digital distribution. Maybe you want marketing services in addition to distribution services.
Think about what you are looking for in a distribution service, and that will help you find the best distributor for your needs.
Metadata Assurances
Digital outlets are leaning more and more to have correct and accurate details about every track posted on their platforms. This means that you want to be sure that your distributor can help you with this.
When you choose the right distributor, they will take the time to handle these things for you carefully. This will ensure that your music will meet any future requirements that you may come across.
Reach with Editors and Curators
Not all distributors are made equal. Some distributors think that their job is done when they submit your music. 
But some distributors like to go the extra mile for their artists.
Some distributors will reach out to editors and curators to help offer you the publicity your music deserves.
Artist Support
Anytime you are paying for a service, you want to make sure that you are getting the support you need.
Some distributors offer you 24/7 support, allowing you to access support whenever you have any questions or concerns. Others may not be as accessible.
Sometimes just having this accessible support gives you the peace of mind you need when working with a distributor.
Options for Strategic Release
The way you plan your releases can determine just how successful your releases go. If you have an experienced distributor, they can help with strategic release options to get the best results.
Planning for the Future
It's a good idea to work with a distributor with a history of evolving with the industry. This record of evolution means that you will be better covered as things shift in the music world.
Working with a distributor requires having a trusting relationship with a company. You want to work with someone that you trust for as long as you can.
That's why you need a distributor that can expand into other avenues as the industry changes in the future.
These are things that are very important for you to look at when you are deciding on which distributor you want to work with.
What You Need to Get Your Music Distributed
Find the distributor that you want to work with? Now you need to know what you need. 
Essential things that you need to get your music distributed to include:
What music do you want to release, whether it's an album or single, in a high-quality audio file?
Artwork that goes with your music, which must meet specific quality and size requirements.
Details about the release include the title, featured artists, songwriters and publishers, and song lyrics.
Your release date.
After the distributor is ready on the various platforms, they are submitted to, and you can start going through the process of claiming your artist profile and becoming verified on those platforms.
Check the Searchability of Your Music
It's so important that your music is easy to find by your listeners and any potential listeners.
How is this possible? Through the information that you add to your music when they are uploaded. 
This information is known as metadata, has information and keywords that allow your music to be more easily sorted and categorized in the databases of the streaming service.
When you are dealing with digital distribution, this metadata is crucial. 
The digital companies that your music gets uploaded to asks for you to have this data. This allows fans and potential fans to have an easier time searching for your music.
What exact information is necessary for metadata? Here's a list of the important metadata information that you need:
Artist name
Short bio
Composer data
Title of album
Title of soundtracks
Release date
Genre(s)
Promotion
There are distribution companies that offer services for promotions and marketing, but they aren't typically experts in that industry. This is why you need to hire a promotions company like Musicvertising. 
You could also handle this task yourself if you don't have the budget for a professional service. Some ways to do self-promotion include:
Put clips of your music up on platforms like Soundcloud.
Do what you can to create buzz for your music before its release.
Play a live show and stream it.
Offer previews of your show sessions on your social media accounts.
You want to be sure that you reach as many people as possible. There are plenty of things that you can do, such as posting blogs/getting featured on blogs, word of mouth, and any other means of getting your name out there.
Conclusion
Music distribution is necessary for any artist, especially if you are an independent artist. Understanding the complexities of music distribution can allow you to have an easier time choosing the right distributor for your music. 
This guide aims to ensure that you understand everything that you need to know about music distribution. This lets you know exactly what to expect along the way and what you should look for in a distribution company.
You can also learn how to ensure that your music is ready for distribution.
After you get your music distributed, you should invest in promotional services from a company like Musicvertising. This gives you the marketing promotions that are essential in increasing your fan base.