Learning to promote YouTube channels is an essential skill in today's world. YouTube has now evolved to receive the second largest amount of traffic of any website in history. In a time when people are spending upwards of 6 hours per day consuming content in video format, it couldn't be more obvious.
However, if you desire your personal YouTube channel to stand out, you need to begin taking advantage of as many tactics for promotion as possible.
This article lists in full detail all the different strategies you need to promote a YouTube channel and maximize viewership. Regardless of whether or not you are a beginner or desire to see your numbers tick upward further, every tip in this guide is fair game. See below for some tips to promote your YouTube channel.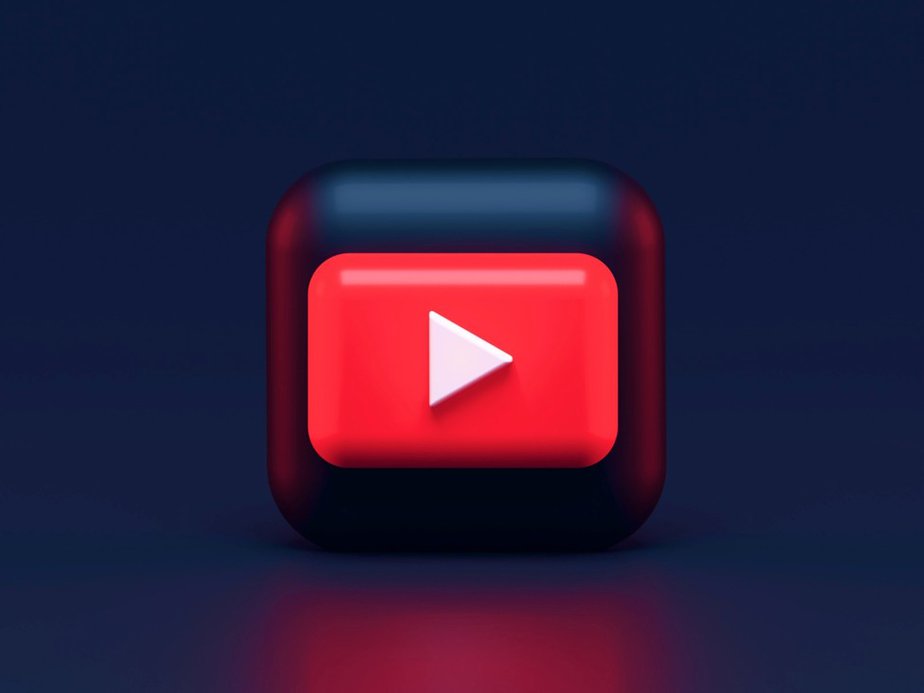 1. Write titles that grab attention and are engaging
Marketing on YouTube is all about the way you go about presenting yourself. First and foremost, titles are the bread and butter of the performance of a video. Ask yourself: are you presenting content that is an absolute must-see or is it something that can be saved for later?
The secret to designing titles that kill is to craft an engaging headline without having to resort to clickbait. Everyone wants to be entertained through content, and they need to understand what it is you are presenting from the moment they hit go.
For instance, you can look at popular channels like WhatCulture and BuzzFeed as prime examples. Many of their videos rely on questions, hyperbole, or listicles to ramp up viewership. Other channels create content that includes relevant keywords within the title to start a conversation. Think of "how-to" and "best of" as another safe bet.
In conclusion, you should be spending all of your time mulling over the most engaging of titles instead of simply relying on the first idea that comes to mind.
Data acquired from Tubular Insights has demonstrated that video titles on YouTube should remain within the confines of 41 to 70 characters.
2. Optimize for maximum visibility
YouTube videos are listed in up to 70% of Google's top 100 search results. Any given "how-to" on Google has an extremely high probability of returning results from YouTube.
Sometimes, results from YouTube even appear before websites and blogs. Google acquired YouTube for a reason. In the same way that people require problems solved through Google search, people rely on YouTube for information.
You can think of videos on YouTube as content that requires optimization for both its own search engine as well as Google's. To maximize the probability that you will appear first, you need to optimize your tags, keywords, and more. Below are some of the best practices to achieve YouTube search engine optimization (SEO):
Titles / Descriptions: Always include target keywords in the description and titles of your videos. There are many free online tools available to help you assemble ideas.
Audio mention of keywords in the video: Speaking the target keywords in a video allows the YouTube algorithm to more easily understand what your video is trying to talk about.
Engagement: To determine the quality of your video and where it should sit in the search results, YouTube utilizes engagement in the form of views, comments, and likes.
Categories: Arrange your videos into categories to allow YouTube a better understanding how the audience you're trying to reach
Tags: Similar to categories, you can insert tags to your videos as another form of context for your video content. YouTube allows a substantial number of them per video, so you can add as many as you want.
Never stuff keywords. Instead, use them as appropriate.
3. Know Your Audience
No matter the type of content you are producing, it should always align with the desires of your audience. Videos and blogs alike require an understanding of the audience and the type of content they want to be successful.
If you are just in the early stages of promoting a YouTube channel, start taking a look at existing competitors and creators in the industry. Observe which of their videos are receiving the most engagement and views. This will provide you with a solid idea of which topics your audience is interested in, as well as their preferred style.
You should also consider looking at Analytics to receive detailed data from YouTube on the demographics, engagement, location, and other stats related to your audience.
4. Engage With The Community
While you may not consider YouTube to be a social network in the traditional sense of the term, the platform embodies a thriving community in which users are constantly engaging content with comments, likes, and profiles.
Any kind of direct interaction of a channel with its viewers is considered positive in the eyes of the platform. Engaging with active subscribers allows you to foster a deep connection with viewers. The act of liking a comment takes as little as several seconds, in addition to pinning a top comment as a personal note to subscribers.
5. Create Custom Thumbnails
A simple yet incredibly effective tactic to promote videos you upload to your channel includes the creation of customized thumbnails. Consider your headline and thumbnail as the two-step program for grabbing the attention of an audience.
Using custom thumbnails allows your videos to look more appealing at first glance but also indicates a degree of professionalism.
6. Cross-promotion
In the same way that niche blogs create a family of content under the same unified theme or topic, YouTube videos on a given channel tend to overlap with one another. To get more out of older content, make it a point to cross-promote videos when it makes the most sense. For instance, you can embed links in the video's description and encourage people to check them out as a call-to-action.
7. Target search results
YouTube is an SEO machine. Although you shouldn't necessarily create content for search engines against people, you should always promote your channel with SEO at the forefront of your strategy.
In particular, product reviews, long-form content, and how-to's that cover specific topics rank well in the result pages, also known as the SERPs. If you're dry on content ideas or desire to capitalize on buzzwords that are trending in your particular industry, consider the way you can do so through YouTube marketing.
8. Run a giveaway or content
YouTubers love giveaways. Hosting contests is a fantastic way to encourage others to subscribe to and engage with your channel.
To keep contests as simple as possible, have individuals like your videos, subscribe, and leave comments to enter. Always follow the policies set by the platform. Your gifts should be in direct relation to your brand to attract more than those people simply seeking freebies.
9. Embedding
Video content improves conversion rates and maximizes user retention on a site, thereby reducing the bounce rate. If you desire visitors to remain for another blog post or product page, consider embedding videos from your YouTube channel.
10. Playlists
The more videos you upload, the more challenging it becomes for viewers to navigate your channel. This is why playlists were created. Not only do they let you group videos into specific categories to organize everything, but they appeal to the growing desire of viewers to binge.
11. Live streaming
As proven by Twitch and Tik Tok, live video has become one of the more popular trends and is not going anywhere. With apps like Instagram, Facebook, and Periscope, it's become easier than ever before to stream video live, with more brands coming on board for the opportunity.
12. Paid promotion
Even with all your SEO efforts to acquire organic traffic, marketing on the Internet has become pay-to-play.
You will always acquire significantly more visibility through paid advertising. In particular, YouTube offers a wide array of ad formats to select from. Several examples include display ads, sponsored cards, and bumper ads.
13. Keep publishing on social media
It is not a secret that video content kills in terms of performance and engagement through social media. You should always be regularly promoting your channel to followers on multiple social media channels to encourage more people to subscribe. Services such as Managergram offer you the ability to purchase likes on Instagram posts automatically. Others, like Musicvertising, offer a targeted promotion on platforms like Spotify.
The moment a video goes live, you should immediately inform everyone, creating previews and snippets on various social platforms to link to your latest batch of content.
14. Collaboration
A common tactic used by the most successful stars on YouTube to grow followers together is via collaboration. This provides a channel with overwhelming exposure to new audiences.
The best part is that those viewers have a higher likelihood of subscribing to your channel since you will be working with a creator that they already trust, like, and know. Be on the lookout for the proper partner. You should only collaborate with those content creators who have similar shared passions with the brand you have established. This enhances authenticity.
15. Call to action
Often, the simple act of asking people to engage is the best way to get a video noticed. This is especially true when you consider the immediate connection created with video-type content. Not all who consume videos will remember to subscribe or like your video. It's become the layman to place such reminders in the video or description itself.
Conclusion
One of the biggest challenges that musicians face is their site's lack of promotion. You need to get your band's name out there so more people will buy your music and attend your shows. There are many other musicians who want to make it big too, so you need to work hard if you want a successful career.
One way to make yourself stand out from other musicians on YouTube is by getting more views for your channel. This will make it more visible and help you get noticed. Boosting your YouTube views is easy when you follow the right tips and services.